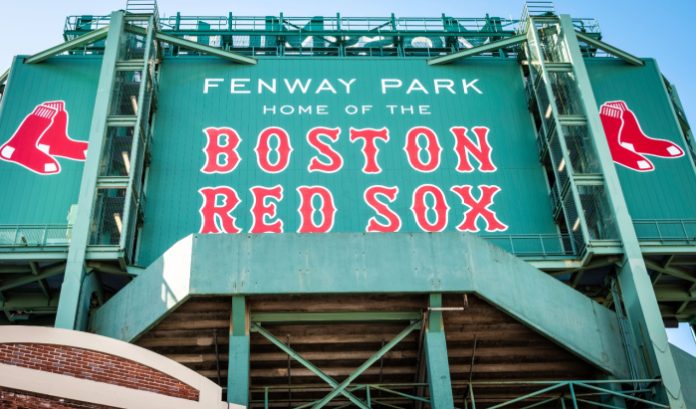 Jackpocket has secured enhanced visibility in the state of Massachusetts and beyond via an agreement with prominent MLB side Boston Red Sox, becoming the team's digital lottery courier partner.
The lottery courier app – based in the neighbouring state of New York – has gained a range of advertising opportunities at the Red Sox's Fenway Park stadium in Boston as a result of the partnership.
This includes in-game signage on the Tully Terrace LED ribbon, scoreboard LED branding and a pre-game commercial played before each home game, whilst the firm will also have a presence on the team's social media channels.
Jackpocket's latest Massachusetts move came shortly after its launch in the state, which was its 17th to date. As it stands, the company is also active in Arizona, Arkansas, Colorado, Idaho, Minnesota, Montana, Nebraska, New Hampshire, New Jersey, New Mexico, New York, Ohio, Oregon, Texas and West Virginia, as well as Washington D.C.
Peter Sullivan, Jackpocket CEO, said: "When you think of baseball, you think of the Boston Red Sox. We are thrilled to be the digital lottery courier partner to this historic organisation and to provide Massachusetts fans a new, fun, and convenient way to play the lottery – right from their phones.
"That this partnership is coinciding with our launch in Massachusetts and the crowning of our first $100k ticket winners here in the state is a home run."
The baseball outfit's partnership with Jackpocket will also feature a range of fan engagement activations. For example, social media activities include the chances to win free lottery tickets during high jackpot moments as well as other prizes throughout the 2023 MLB season.
Having commenced in March, the MLB season will conclude in October, and for the remainder of the campaign jackpot will also run prize giveaways for Red Sox fans such as home tickets and VIP experiences. New users to the app are also being offered a free $2 lottery ticket offer if they sign up using a 'SOX' promo code.
As it expands its offering across the US, Jackpocket has made engagement with sports leagues and their fans, with the Red Sox deal marking its fifth agreement with an MLB franchise and its 12th with a sports organisation, following deals with the baseball league itself as well as the NFL, NBA, NHL, and NCAA.
Sullivan spoke to Lottery Daily about the company's sports marketing efforts, highlighting how deals with the likes of the New York Jets, Dallas Mavericks, and New Jersey Devils helps to build trust and legitimacy among customers, as well as reach a wider audience.
Troup Parkinson, Executive Vice President, Partnerships, Boston Red Sox, said: "The Boston Red Sox are proud to partner with Jackpocket, the club's first digital lottery courier.
"With their digital lottery courier app now available in Massachusetts, we are excited to work with Jackpocket to offer fans convenient access to gaming and help boost local lottery business."