Peter Sullivan, CEO of Jackpocket, provided some exclusive insights on lottery player behaviour and market dynamics to Lottery Daily. In particular, Sullivan highlighted the opportunities posed by cross-selling between lottery, betting and casino.
The CEO's comments followed up on the publication of Jackpocket's Q1 insights report, revealing strong engagement in some established markets but also emerging states with potential for future growth.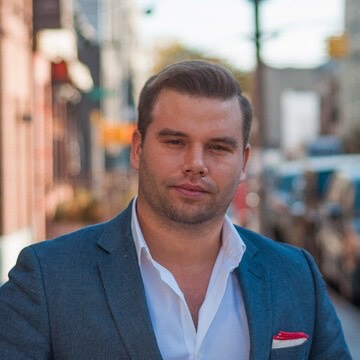 New Jersey, Texas and New York had the highest revenues and winnings – is there anything about these states that sets them apart from others that could have contributed to this?
We've been operating as a lottery courier in New Jersey, Texas, and New York – states that are among the largest lottery markets in the country – for over three years, introducing the lottery to a new audience and building a loyal customer base. We are also the first officially-licensed lottery courier in New York and New Jersey, which we believe has contributed to our success in these states. Lottery fans there recognise us as a safe and reliable lottery option.
Additionally, we've been able to forge great relationships with many high-profile sports organisations in all three states. We're proud of our partnerships with the New Jersey Devils, Rutgers Athletics, New York Islanders, New York Mets, New York Jets, Dallas Mavericks, and Texas Rangers, which have helped introduce us to a wider audience. Earlier this year, we also announced a partnership with New York's Z100 as the Official Digital Lottery Courier of Elvis Duran and the Z100 Morning Show.
Arizona, Arkansas and West Virginia are up-and-coming states too though, what do you believe is driving lottery engagement in these states?
We're proud of just how quickly we've been able to grow in new markets, including West Virginia, where we launched in November 2022, and Arizona, where we launched in January 2023. Players in these states are rapidly realising the convenience of participating in the lottery from their phone or computer.
In a short time, we've also been able to develop a strong relationship with the Arkansas Scholarship Lottery. After launching in the state in 2020, we partnered with the Arkansas Scholarship Lottery last year to help launch its new game LOTTO, its most significant new game launch since the Arkansas Scholarship Lottery's inception in 2009. Not to mention, we're excited for the Jackpocket user who won the first-ever LOTTO jackpot, a $2.38m prize!
Jackpocket offers players a new way to participate in the lottery – all while supporting contributions to good causes and state beneficiaries. As more people adopt this type of lottery participation, we anticipate that these markets will continue to grow moving forward
How significant have Jackpocket's sports marketing efforts been in spreading awareness of its lottery courier services?
We know that ordering lottery tickets with an app is a brand-new concept to many. Working with longstanding brands and household names – like the New York Jets, Dallas Mavericks, and New Jersey Devils – helps establish trust and legitimacy for a unique lottery experience.
Partnering with these teams allows us to offer new experiences tailored to each fanbase. From game day giveaways and sweeps, free branded merchandise, and VIP experiences, we're giving lottery players and fans alike more chances to win on the app or even right in the stadium. So even if they don't win the lottery, they may win another exciting experience. These partnerships and opportunities contribute not only to greater awareness but increased engagement across the board.
Do you see a lot of crossover between sports fans and lottery play and has the growing sports betting scene complemented or competed with this?
Sports team partnerships allow us to meet lottery players where they are: our sports partners have large, local, and loyal fan bases. Data also points to lottery players being engaged sports fans. We choose partners whose fans or audiences overlap in our live markets.
We welcome the exciting expansion of sports betting and igaming. As Jackpocket continues to grow its products and services, we'll provide experiences beyond lottery. For example, we will be launching a Jackpocket-branded online casino product in New Jersey, through a skin partnership with Caesars Interactive Gaming New Jersey, LLC, later this year. This will be a new way to experience igaming within the Jackpocket family, which we are looking forward to rolling out.
Can you think of any reasons for the changes in gender engagement? Could diversification of betting and gaming options have contributed to this?
Jackpocket increases accessibility and participation in the lottery by introducing the lottery to a new audience. We've found a market fit by attracting those players who may not adhere to the habits of lottery players in the past.
We believe that the convenience, safety, and trustworthiness of our app is the biggest driver of new players. We've seen a steady increase in adoption from women. In addition, 67% of Jackpocket mobile app users are 18-45 years old – exposing newer generations to one of America's favourite pastimes.
How do you plan to enhance the user experience to better engage customers across the US going into Q2 and Q3?
We are constantly working to enhance our players' user experiences. For example, Jackpocket recently launched a desktop application for fans to participate in the lottery from their computer. This expands options for players to play how they want, when they want. We'll be rolling out multiple fun and exciting product expansions and features for our users this year. Stay tuned!
You have publicly stated your intention to launch an online casino platform, notably in New Jersey. What similarities do you see between lottery players and online casino players?
Digital lottery players and online casino players are both looking for the easiest, safest, and most convenient ways to participate in the games they enjoy. We're focused today on a great casino product that will create new and exciting ways for players to engage with us all while building more awareness for state lottery games.
How do you plan to leverage your lottery experience to become a challenger brand on the igaming front?
Jackpocket is the number one lottery app in America and the market leader in the digital lottery space. There is so much opportunity ahead to leverage products, features, and expertise throughout Jackpocket to extend that customer relationship through an innovative igaming product, first in New Jersey and then in other markets.
Jackpocket is building the future of entertainment through exciting new digital experiences for the real-money gaming industry. Our vision is to build a large mall of interactive customer experiences where our players can win real money prizes, using our lottery product as the anchor tenant or incentive to "drive to the mall" in the first place.
From there, players will be able to visit our other "stores" – sweeps & giveaways, slots, bingo, social games, sports lottery, and other experiences – that will create new and exciting ways for users to engage with us.
We value trust and safety above all which we consider as a differentiator for our brand. Jackpocket continues to create experiences with player safety in mind through our secure technology and easily-accessible responsible gaming resources and hotlines.