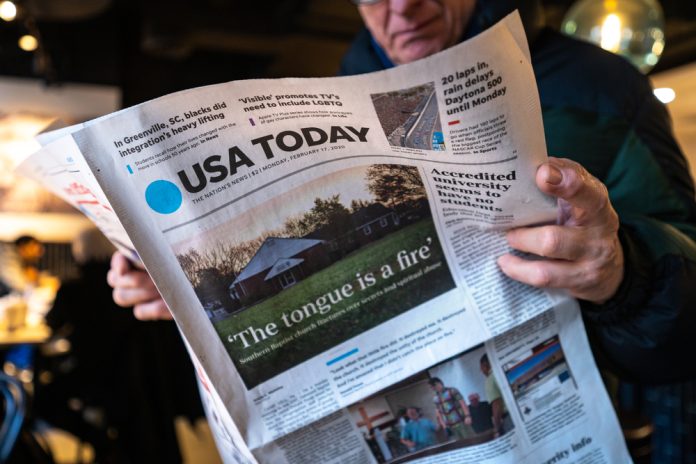 Jackpocket has extended its visibility and reach to a new segment of US audiences via a partnership with publishing group Gannet and its USA Today network.
The lottery courier app has been named the 'exclusive digital lottery courier' of the media network, and as such will be integrated into its new partner's overall lottery network.
This will encompass coverage on the flagship USA Today outlet as well as local publications such as AZCentral.com, Northjersey.com and Statesman.com. The firm will also be the exclusive launch sponsor for USA Today's lottery hub.
Kate Gutman, Gannett Senior Vice President of Content Ventures, said: "Partnering with Jackpocket as Gannett's official digital lottery courier will leverage the synergies between our mutual audiences including our 45 million engaged sports fans
"Given our reach and authority across the US, we hope to introduce Jackpocket as a simple and fun way to order official state lottery tickets from the comfort of home or on a device."
Lottery courier apps are a unique feature of the North American lottery ecosystem, providing lottery customers with a digital means to purchase lottery tickets in many states where retail continues to dominate the sector.
Jackpocket has emerged as one of the most prominent of these apps, having gone live in Arizona, Arkansas, Colorado, Idaho, Minnesota, Massachusetts, Montana, Nebraska, New Hampshire, New Jersey, New Mexico, New York, Ohio, Oregon, Texas and West Virginia, as well as Washington DC.
By partnering with USA Today, the New York-headquartered firm hopes to expand its visibility among new audiences by offering the media platform's readership a 'convenient way' to order lottery tickets.
"Jackpocket is thrilled to become the official Digital Lottery Courier of the USA Today Network," remarked Peter Sullivan, Jackpocket Founder and CEO.
"This partnership signifies a pivotal moment in our mission to bring a convenient lottery experience to everyone. We're excited to introduce Jackpocket to Gannett's dedicated national audience, making the lottery more accessible and enjoyable for all."
As well as media partnerships, sports agreements have also formed a key part of Jackpocket's marketing and engagement strategy, signing deals with the likes of the Boston Red Sox.
The group's marketing approach and plans for further expansion were explained to Lottery Daily by Sullivan in an interview this summer, with the CEO also offering insights into the dynamics of the US lottery scene.