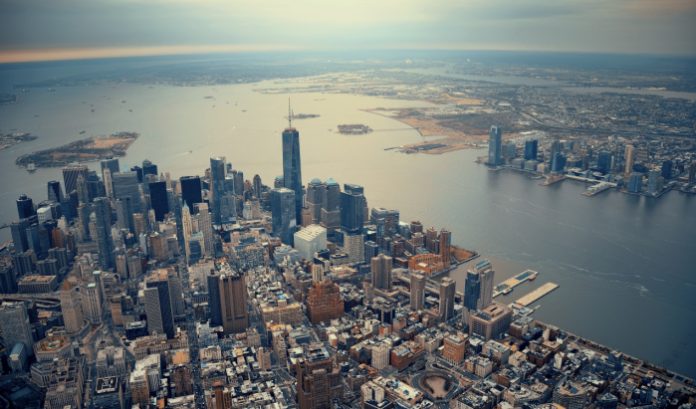 Lottery courier app Jackpocket has published a report into lottery participation across the US, revealing state-by-state trends into the nationwide lottery sector.
During the first three months of the year, the courier found that lottery revenue was most consistent in New York, Texas and New Jersey, which were also the jurisdictions with the most lottery winnings at £3m, £1m and £250,000 respectively. Additionally, New York was the highest spending state.
Jackpocket's app is currently live in 15 US states – Arizona, Arkansas, Colorado, Idaho, Minnesota, Montana, New Hampshire, New Jersey, New Mexico, New York, Ohio, Oregon, Texas and West Virginia, as well as Washington D.C.
Jackpocket Founder and CEO, Peter Sullivan, said: "With each new quarter, there continues to be remarkable momentum for Jackpocket's convenient and accessible approach to engaging with the lottery.
"Most exciting is that total winnings for lottery fans using Jackpocket have now surpassed $250m as of last quarter. We're proud to offer a safe and seamless experience for people looking for a fun, easy way to participate in their favourite lottery games."
New York and New Jersey were the first states Jackpocket entered after the firm launched back in 2013 as the US' first third-party lottery courier app, essentially a service for lottery customers to buy tickets in a secure manner.
Given the firm's long standing operations in the two states, as well as sports sponsorships in both and in Texas – deals are ongoing with the New York Islanders, Texas Rangers and Dallas Stars – it is unsurprising the three states, which are all in the top 10 most populous in the US, are growth drivers for the firm.
However, the lottery sectors in Arizona and Arkansas – Jackpocket launched in the former back in January – have seen rapid growth and engagement, with the first state seeing year-on-year growth in ticket orders of 220%, and the latter a quarterly growth of 2,740%.
Meanwhile, West Virginia, another of Jackpocket's more recent markets, has seen ticket orders increase 160%. None of these states were an exception to a general rule however, with growth occurring across all of Jackpocket's markets.
On the aforementioned topic of sports marketing, Jackpocket has underpinned its growth with partnerships beyond New York, New Jersey and Texas, signing deals with teams across the four major US sports leagues.
Sullivan explained in the latest issue of the SBC Leaders magazine: "Our weight professional sports partnerships across the NFL, MLB, NBA and NHL help introduce Jackpocket to a wider audience as a safe, easy option for playing the lottery."
Jackpocket also provided analysis of gender demographic differences among American lottery consumers, finding that the number of women using its app has risen from 42.7% in Q4 2022, to 43.8% in the first quarter of this year. Meanwhile, the number of men has fallen marginally from 57.3% in Q4 2022, to 56.2%.
As the group continues to enhance operations across its 15 active states, Jackpokcet has moved to strengthen the flexibility of its offering, introducing a new platform for desktop computers in March 2023.