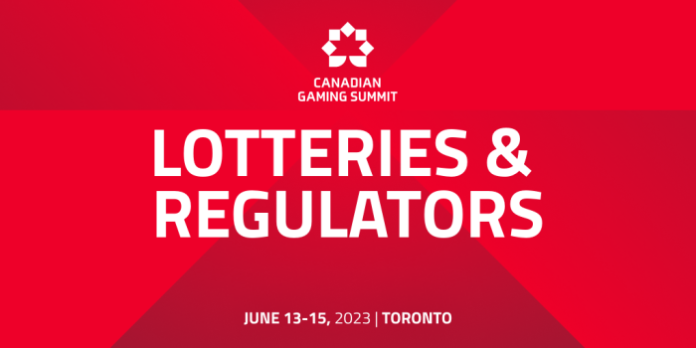 British Columbia Lottery Corporation (BCLC), Ontario Lottery & Gaming (OLG) and The Alcohol and Gaming Commission of Ontario (AGCO), are amongst the many leading Canadian lotteries and regulators that are set to take the stage at this year's Canadian Gaming Summit, held at the Metro Toronto Convention Centre (June 14th – 15th).
With the Canadian Government establishing the provincial Crown Corporations, many companies such as BCLC and OLG, find themselves in the unique position of being a lottery as well as their own provincial regulators. 
Across the conference agenda, representatives from crown corporations will be exploring the omnichannel experiences between lotteries and regulators and how this long standing relationship has positioned lotteries as a staple of Canadian gaming. Additionally, there will be a variety of wider panel discussions on topics such as First Nations business models, Canadian Law and the role innovative technology and improved regulations have in protecting players.
Kicking off the first day is an opening remarks segment by President & CEO of Ontario Lottery & Gaming, Duncan Hannay. Since launching Ontario's first lottery in 1975, OLG has become an industry juggernaut in the Ontario market, responsible for the province's lotteries, casinos and slot machines. As a member of the crown corporation and overseeing their in-house regulators AGCO, Hannay is the ideal speaker to present attendees with a comprehensive introduction to both lotteries and regulators. 
Representatives from Lotteries and Gaming Saskatchewan and BCLC will explore compliance models and regulations as they continue to differentiate between provinces, in the opening keynote panel, "Collaborating for the Canadian gamer: comparing provincial models on compliance, RG, licensing and more".
Both Marie-Noelle Savoie (Chief Compliance Officer, BCLC) and Steve Tunison (Vice President of Gaming, Lotteries and Gaming Saskatchewan), will also discuss the intricacies of being both a lottery and a regulator and explore the avenues in which the industry can utilize innovative technology and compliance regulations to further protect and benefit Canadian players. Regulatory expert Earle G Hall (Chairman, International Gaming Standards Association) will moderate the keynote panel. 
Leading authority Saskatchewan Indian Gaming Authority (SIGA), have made waves within the Canadian industry as they perfected the Gaming Framework Agreement propelling themselves into the digital gaming space whilst also incorporating an innovative business model that continuously gives back to local communities.
Opening  the second core day of the event with an exclusive keynote fireside chat "First Nations partnerships: the SIGA model in action", SIGA representatives Patricia Cook (Vice President of Corporate Affairs) and Desiree Gervais (Vice President of Human Resources). 
will discuss the path which led to SIGA positioning themselves as a dominant force within the Canadian landscape and how to utilize regulatory frameworks to spur company growth, innovation and player satisfaction.
Rasmus Sojmark, CEO & Founder of SBC, said: "Despite the Canadian gaming landscape evolving so dramatically over the years, Crown Corporations have remained a staple of the industry. With many provinces taking different approaches to regulation, the Canadian landscape offers a unique perspective that many attendees can learn from as more provincial markets emerge."
Additional lottery and regulatory experts will feature across the event on panels such as "Ontario – One Year Later", which will feature contributions from Doug Downey (Attorney General of Ontario), Martha Otton (Executive Director, iGaming Ontario) and Dave Forestell (Board Chair, iGaming Ontario) and the panel "Bringing emerging technology and innovation to land-based gaming" in which Thy Prak (AVP Gaming Operations, SIGA) and Larry Flynn (Former SVP Gaming, OLG) will feature.
Furthermore, attendees will be able to hear from a variety AGCO representatives such as Christopher Hovius (Senior Counsel), Derek Ramm (Director Anti-Money Laundering) and Brent McCurdy (Deputy COO) and OLG representatives David Fraser (Senior Dir cGaming), Aaron GlynWilliams (Director, Social Responsibility), Catherine Meade (VP Community, Sustainability & Social Responsibility) and Sunil Chand (VP Cyber & Information Security).
__________________________________________________________________________________________

You can purchase your ticket for the Canadian Gaming Summit by visiting the website.
For groups of three or more people, a special discount will be applied, saving you $200 on the regular ticket price (Per ticket).