Several lottery operators across Europe have embraced the commercial opportunities of betting and casino products as a means to generate additional revenue and boost good cause funding.
Giving SBC and Lottery Daily an inside view of sportsbook operations within a wider lottery umbrella, EveryMatrix's Head of Lottery Sales, Frank Cecchini, and OddsMatrix's Head of Sales, Ivan Rozic, reflected on the company's operations.
Voice of experience
As a provider of sportsbook solutions to the lottery sector, EveryMatrix works with some of the biggest names across Europe including the Hungarian National Lottery Szerencsejáték, OPAP, Malta Lotteries, Veikkaus and Norsk Tipping.
"Working with lotteries is a special skill, and something we've been building since winning our first contract with Norsk Tipping in 2015," Cecchini remarked.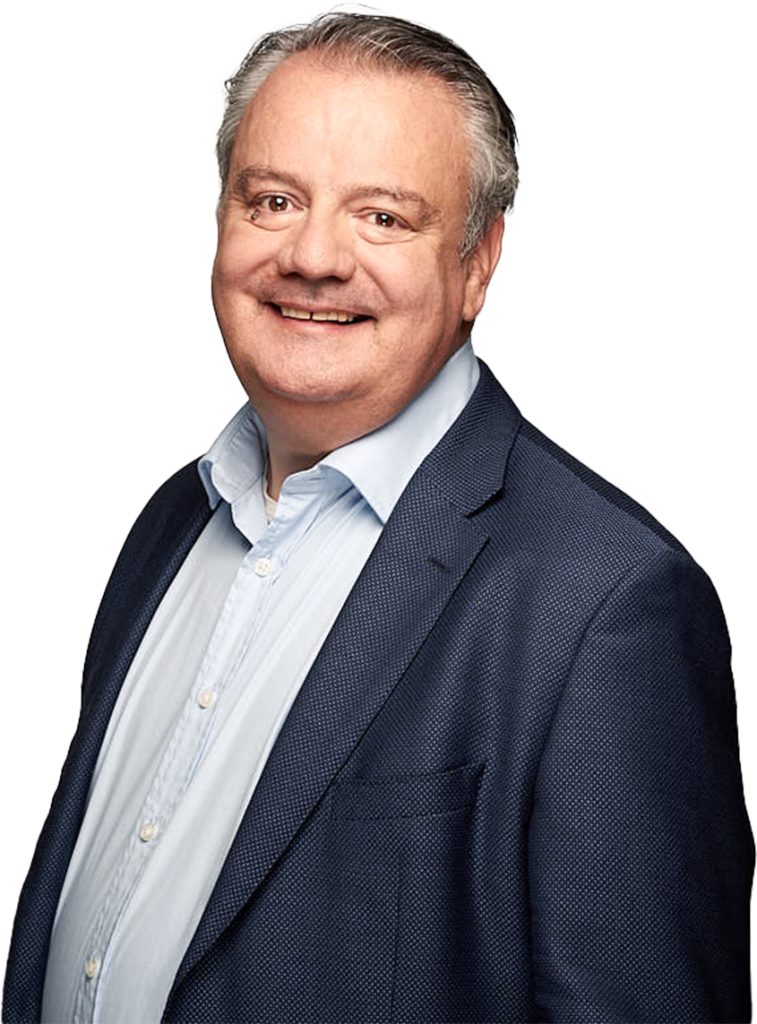 "You need to know how they work, and it can be challenging, but the investments we've made are beginning to pay off."
The visibility of betting to the lottery sector has increased in recent decades, the duo noted, with the majority of operators across Europe – with a few notable exceptions, such as the UK's National Lottery – now operating a sportsbook.
Assessing this situation, Rozic said that the number of lotteries offering sports betting has been consistent "over the years" with few obvious newcomers in the future.
However, he did observe there is potential for lottery operators to reexamine their supplier relationships, saying: "Most of those who have sports betting have been offering sports betting for decades now, and are experienced".
"My opinion is they should start deviating from the standard lottery providers towards more sportsbook-focused providers.
"It's going to be interesting to see how this pans out, but EveryMatrix is poised and in a very good position to be the that brings expertise. We have the experience of working with lotteries and a modern product that is ideal for sports betting."
From Rozic's standpoint, EveryMatrix is "over the moon" with its sportsbook-lottery partnerships, but there are several factors that have been central to the company's success.
Experience and knowledge take you far in business, and this is something that – as evidenced by the firm's extensive list of clients – EveryMatrix has been able to acquire in abundance.
OddsMatrix's Head of Sales continued: "We offer our sportsbook to operators and bring in our know-how, which is very useful for lotteries that are coming into a newly opened market, and which is also a new spectrum to them. They appreciate a partner who knows the background inside out."
From these experiences, there was one particular factor that Cecchini and Rozic placed a heavy emphasis on – trust, a vital aspect when dealing with cautious national lottery operators, which of are intrinsically linked to governments.
As with any business relationship, supplying a sportsbook to a lottery is "a question of trust", Cecchini emphasised, highlighting the importance of directness and transparency.
"Lotteries tend to work together as they don't compete with each other; they help each other as much as necessary. They are a kind of niche within a niche often governed by different, sometimes stricter, rules and value their spotless reputations which brings challenges potential suppliers need to be aware of."
"We attend lottery trade shows and sports betting seminars where we meet lotteries face-to-face, and that gives them confidence. Lotteries are intrinsically conservative and cautious and are under a lot of pressure not to create any waves in the media.
"Everything you do is about making the customer trust you – showing up on time and building confidence. You need to be there to support them if things don't go to plan and improve them when things go right.."
Earning trust and building brands
On the topic of trust, Cecchini observed that lotteries can often be "very powerful", with public confidence in the responsibility of their operations often high, enabling them to offer "like-for-like" what private competitors are offering.

"Lotteries can be very powerful. They are known by the public to be ethical, fair and with strict adherence to responsible gaming principles. This reputation is hard-earned and brings an advantage when lotteries go up against private operators with a like-for-like product.
Ultimately, regardless of trust, the customer will always go for the best offering, and so lotteries and their sportsbook suppliers need to ensure that their product makes the cut.
From a product perspective Rozic highlighted the speed of a website, the sharpness of odds and the bonuses on offer as the holy trinity for a successful lottery sportsbook operation, although he also acknowledged that the setup of the market is often an overarching influence.
"If you can follow the market across those three aspects, I think you have a good chance to take a big chunk of the market," he said. "But it also depends on regulation and in many markets operators that take the biggest slice of the pie are the ones that offer a one-stop-shop of sports betting, lottery and casino.
In addition, there is another elephant in the room – and one heavily linked with the theme of trust present throughout this interview – responsible gaming – an area EveryMatrix places front and centre.
Cecchini emphasised that having proof of responsible gaming is "100% important" when pitching a sportsbook solution to a lottery operator. In this regard, EverMatrix has secured the ISO270001 accreditation, and is in the process of gaining lottery focused security certifications from the World Lottery Association (WLA).
He continued: "There are some lotteries that have an aversion to being paid by GGR, like in Switzerland, as the supplier could push the lottery into, shall we say, 'less responsible practices'. And so, they're encouraged not to operate that way.
"We have very good responsible gaming tech, such as in our Player Account Management system (PAM) which proves to lotteries you are on the same side as they are."
Reinforcing Cecchini's overarching view that providing sports betting services to a lottery brand is a "special skill", the duo reaffirmed that "every single detail counts" for this kind of operation.
For a B2B provider, keeping to deadlines and answering questions truthfully to maintain that all-important trust are critical requirements for a successful relationship with a lottery client.
On top of this trust, lotteries are often keen for the "whole nine yards" Every Matrix provides, encompassing not just the sportsbook platform but a PAM and mobile payments system, for example, which Rozic underpinned as a key reason why EveryMatrix "excels with the whole performance of our product".
Cecchini summarised the attitude of many lottery operators: "They must be careful with their brand. They have very strong brands which a lot of gambling companies are envious of.
"They want to deal with a company of repute, a company they know is not going to let them down and deliver a sense of stability and confidence every second of the day."