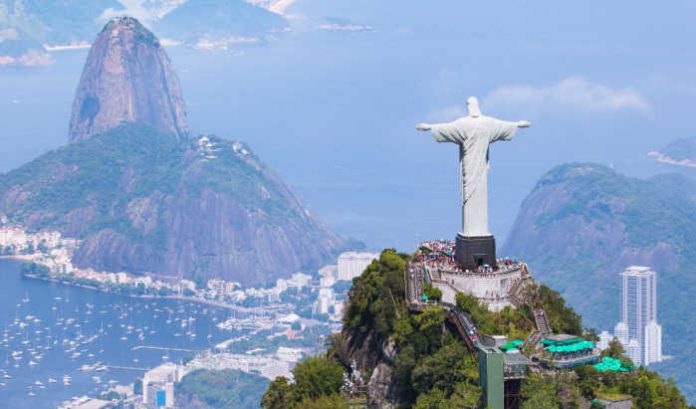 Anticipating federal regulation of Brazil's sports betting market later this year, nine operators with interests in the country have formed a new responsible gaming association.
As it stands, Brazil is at a crossroads with regards to legal betting, although many observers believe that the market will be regulated later this year as the government of President Luiz Inácio Lula da Silva reassesses the legislative situation.
Lotteries are currently active across several Brazilian states, with some such as the Loteria Mineira – of the country's second most populous state, Minas Gerais – preparing their own sports betting products with third party partners.
However, the founders of the Brazilian Institute of Responsible Gaming (IBJR) are all private and/or publicly traded betting firms – bet365, Betsson Group, Betway Group, Entain, Flutter, KTO Group, Netbet Group, Rei do Pitaco and Yolo Group.
André Gelfi, Managing Partner Brazil for Betsson Group, has been elected as President of the new body, which aims to contribute to the 'discussion and development' of Brazil's national fixed odds betting market.
"The IBJR's mission is to collaborate with all sectors of society that want to learn more about the industry and understand how it can be harmoniously integrated into the Brazilian economy, as it has in other countries," Gelfi remarked.
"We want to help build a safe regulatory environment for customers, while financing the public sector, and creating a sustainable operating environment for companies."
The IBJR believes that the experience of the nine companies, which together operate in more than 100 different countries, can help 'define the rules' for Brazil's emerging market.
In particular, the new association asserts that the fact its operator members have experience of both 'successful and unsuccessful regulated markets' can be of use as Brazil's continue to develop.
Brazil came close to regulation last year, but former President Jair Bolsonaro failed to sign off on the Sports Betting Bill before his subsequent electoral defeat, leaving the new administration to readdress issues such as gambling taxation and responsible gaming.
Gelfi continued: "The issue of responsibility appears in the name of the institute precisely because this is the mainspring for all actors involved in markets that have successful regulation.
"In these places, sports betting is seen as a source of entertainment that helps preserve the integrity of sport. And it is clear that the sector's sensitive aspects, such as compulsive gambling and money laundering, must be addressed in a forceful, logical, and responsible manner."
Meanwhile, Rafael Marcondes, the IBJR's Legal Director, made comparisons between Brazil and the US – with both countries having federal governments, but sports betting must roll out on a state-by-state basis.
He argued that 'when it comes to tax collection', Brazil has 'fallen behind', allowing companies without adequate responsible gaming commitments to proliferate.
This "jeopardises the credibility of the market without providing minimum guarantees to consumers", Marcondes asserted.
For President Lula's newly elected left-leaning government, sports betting taxation poses an opportunity to support an ambition to pay workers twice the minimum wage.
As Brazil's presidency looks increasingly eager to finally bring regulated sports betting to the country, various international companies – notably the aforementioned nine, with Entain in particular having stated recent interest in the market – have begun to shore up their positions.
The IBJR concluded that Brazil's 'continental dimensions' are a challenge for regulation but not a constraint, and that the new association is examining how technical solutions and global expertise can function alongside 'clear and demanding' compliance rules necessary for market development.
"No other country has enjoyed such a favourable environment for the construction of a successful regulation that can be an example for the world," Gelfi said.
"The government can use aspects of countries that have successfully regulated and adapt them to the local reality."