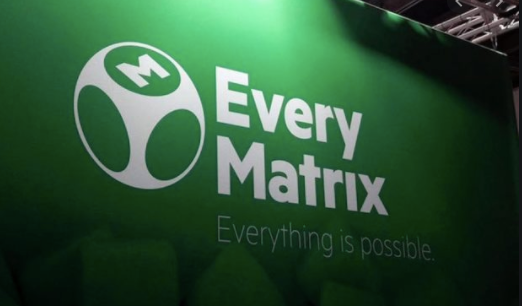 EveryMatrix has recorded its eight successive quarters of growth in Q3 2023, reporting revenue increases across both its casino and betting operations.
The company, which provides betting and casino solutions to a range of gaming operators including lottery providers, reported group-wide revenue up 62% year-on-year to €27.2m (€16.8m). Meanwhile, EBITDA rose 113% to €13.7m (€6.4m), with the margin increasing from 38% to 50%.
Ebbe Groes, Group CEO of EveryMatrix, said: "Everyone's hard work has paid off this quarter with yet another very strong period of organic growth and profitability that has seen us accomplish some major milestones and launch significant tier one projects."
Meanwhile, a product-by-product breakdown saw EveryMatrix's casino division continue to stand out as the most significant growth vertical, recording revenue of €13.3m, 74% higher than €7.7m the year prior.
EBITDA for the segment remained strong although EveryMatrix did note 'headwind from exchange rate effects', with the figure ultimately standing at €7.6m, with the margin increasing from 44% to 57%.
Although eclipsed by casino, the sports segment still performed well during the quarter, with net revenue rising 29% to €6.3m (€4.9m) with EBITDA standing at €2.7m with a margin of 43%, up from 35% in 2022.
The number of bets placed rose 60% YoY and the average monthly count of live events also increased by 42% across both esports and traditional sports, which EveryMatrix cited as offsetting headwinds from sports results and exchange rate effects.
Lastly, the group's platform recorded net revenue growth of 87% from €3.3m to €6.3m, making an EBITDA contribution of €3m. MoneyMatrix experienced a 59% increase YoY in the number of successful transactions whilst GamMatrix processed 110,000 bets per minute during peak hours.
The Affiliate Platform, which includes PartnerMatrix and DeepCI – the affiliate optimisation platform acquired by EveryMatrix in July – saw an increase in net revenue of 48% to €1.2m (€800,000).
EveryMatrix added that from Q4 onwards Affiliate Platform revenue will be reported separately from the remainder of the platform division. DeepCI has been cited as a key driver of growth for the unit, which doubled its number of serviced geographical locations.
Looking ahead, EveryMatrix is confident of continued momentum in Q4 to round off 2023 in a strong position, particularly citing the recent activation of its partnership with Hungary's National Lottery, Szerencsejáték, and a deal with bet-at-home to enhance the German operator and long-term partner's tech stack.
Groes remarked: "bet-at-home.de and SZRT have arguably been the most complex technical and regulatory undertakings we have ever achieved in the 15 years since we began, but we have delivered extensive turnkey projects with flying colours and the involvement of almost every EveryMatrix business unit. More importantly, both clients have recognised the demanding nature of this migration and integration and have been glowing with praise for our work. This fills me with pride and confidence for our future growth."