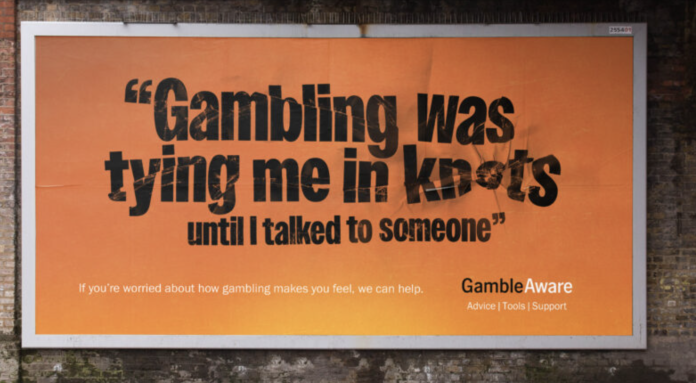 GambleAware has updated its report on the efficiency of the Problem Gambling Severity Index (PGSI) used by research, education and treatment (RET) stakeholders to identify and measure harms.
PGSI is a screening tool "widely used, albeit not specifically designed" to estimate the number of people experiencing gambling harms. The index has been referenced by specific health surveys of England, Scotland and the Problem Gambling Survey of Wales.
GambleAware has endorsed PGSI scores as the primary index to inform relevant stakeholders on the development of prevention campaigns and the evaluation of treatment and support services.
"PGSI is a set of nine questions about gambling behaviour which has been widely used to identify the extent and scale of gambling problems," GambleAware explained.
"However, it has not been developed as a clinical tool and there is debate surrounding how best to use it for identifying and measuring gambling harms."
Complexities surrounding the application of PGSI scores led GambleAware to commission Ipsos UK for an independent analysis of the index as a screening tool of problem gambling harms.
PGSI was evaluated using a methodology of advanced statistical techniques applied to a dataset of over 21,000 individuals from the 2020 and 2021 Annual GB Treatment and Support Surveys. Ipsos' evaluation has highlighted concerns on the validity and application of PGSI in specific settings.
As cited by the report, key criticisms include the use of thresholds and cut-off points that can misclassify individuals' current circumstances, and thus incorrectly misjudge the trajectory of gambling behaviours.
Further limitations were detailed on terminology with regards to the use of the 'at-risk classification', which may conflate the likelihood of developing gambling harms with the actual impact of harms caused by gambling, which vary across classification groups.
Of importance, stakeholders are advised to review the 'context in which the survey is conducted', taking into account participants' mode of completion and privacy levels which significantly influence respondents' answers affecting the accuracy of assessment.
In conclusion the above concerns "raise questions about whether each PGSI item should be weighted equally when using the PGSI as a clinical or screening tool."
Haroon Chowdry, GambleAware Director of Evidence & Insights, said: "The PGSI scale has long been an important tool for understanding the scale of gambling harms at both individual and population level.
"We are reassured by the findings that the PGSI generally works well as an index and can identify different levels of harm, although there are areas where the scale or how it is used may be able to be improved.
"We hope treatment services, clinicians and policymakers will take note of the recommendations to ensure they are making the best use of this scale to help those experiencing gambling harms."
GambleAware recommends researchers and stakeholders to use the full nine-question PGSI where possible, as the short-form PGSI should only be used in extremely limited situations, as it might not capture all factors related to problem gambling.
The independent evaluation notes that PGSI remains a valuable tool for estimating the risk of problem gambling. However, researchers must understand nuanced variables in how PGSI identifies harm and the limitations in the design of its screening tool.
Steven Ginnis, Research Director, Ipsos UK, said: "The results of this study increase the knowledge base on the PGSI scale and confirm that it should continue to be used to estimate the potential risk of 'problem gambling' among large groups.
"However, the findings suggest PGSI is unlikely to work as well on its own as a diagnostic instrument for individuals or for screening purposes. We therefore recommend that PGSI users and practitioners also look beyond the broad classification groupings – not all people within a PGSI classification are at the same potential risk of harm from gambling."