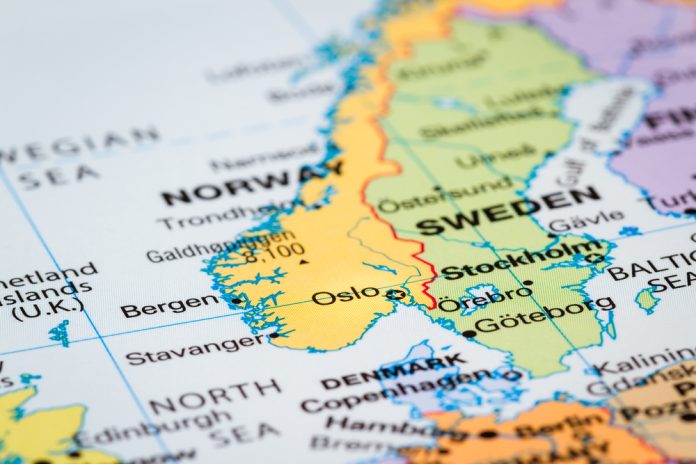 The Lottstift regulator is set to gain a new tool in its arsenal to counter overseas gambling companies open to Norwegian customers under legislation introduced to parliament by the Ministry of Culture and Equality.
The Ministry has introduced a Bill to the Storting legislature that would make amendments to the country's Gambling Act, specifically by bolstering the powers of the Lottstift regulator.
Should the changes be approved by parliamentarians, Lottstift will be able to order internet service providers (ISPs) to block access to international companies which are not licenced or regulated in the Norwegian market.
Minister for Culture and Equality, Lubna Jaffery, said: "If the foreign gambling companies had followed Norwegian law, this would not have been imposed on the internet providers. Therefore, we have to regulate this by targeting actors over whom we have jurisdiction."
Authorities have been vocal about the activities of such companies, arguing that 'targeting' of Norwegian customers violates the country's laws. Lottstift has notably ordered overseas operators to withdraw on several occasions.
In September the authority stated that bet365, Kindred, ComeOn and Betsson had all ended 'illegal operations' in the country, and the following month it was announced that PokerStars had similarly called a close to Norwegian business.
However, upon reaching out to some of the companies, SBC learned that some such as Kindred are adamant that they have never actively targeted Norwegian customers, whilst Betsson maintained that issues relating to the operations of its BML Group subsidiary in Norway had been resolved.
Kindred stated that its offering is active on the international market and so can be accessed by Norweigans, but it does not actively target customers in the country.
At the time of its announcement regarding operator withdrawals, the Lottstift hinted that a widening of its powers to include internet blocking could be on the horizon.
Henrik Nordal, the Authority's Director, said at the time: "Companies that do not withdraw from the Norwegian market risk that their websites will be blocked next year, when we get new regulations in place. This means that Norwegian players will be stopped if they try to access any of these pages."
The Ministry of Culture and Equality's new Bill seeks to do exactly that by fulfilling a 2018 Storting request that the government 'stop gambling at unregulated gambling companies by introducing DNS blocking of their websites'.
Upholding the state's 'exclusive rights model' of betting and gaming is the primary objective of the legislation, the Ministry explained. Policymakers wish to 'prevent unwanted and negative competition in the area of gambling' and uphold the government's criminal and social policy.
"The proposed provision will and could lead to less exposure of gambling services to vulnerable players, which can counteract gambling problems," the Ministry explained in its summary of the legislation.
DNS blocking has been deemed an effective measure of achieving the state's goals regarding gambling licensing, despite some apparent initial scepticism from the Ministry itself.
Policymakers were concerned that blocking measures could be easily bypassed by customers with some technical know-how. However, consultations with a range of bodies and stakeholders resulted in many commenting in favour of the measure.
For example, the Norwegian Sports Confederation stated that "the fact that it is possible to bypass a DNS block is no good argument for not enshrining it in law", whilst Actis addiction treatment agency also saw 'no reason to set the barrier as high as possible'.
The latter elaborated: "A block will also give a clear signal that the website you are on your way to is illegal, as well as being an additional obstacle to overcome because the player will have to take active measures to get around. The process of gaining access to illegal sites will become significantly more cumbersome and time-consuming."
It seems then that Lottstift is well on the way to securing ISP blocks as another tool in its regulatory arsenal, should Storting vote in favour of the amendments. The Norwegian state therefore remains committed to its exclusive licensing system, despite this model seemingly being a dying breed in Europe.
With Finland currently in the process of replacing its monopoly system with a partial-licence model, Norway will remain one of the only holdouts to retain an exclusive licence model – something which the European Gaming and Betting Association (EGBA) has encouraged the country to shift away from.