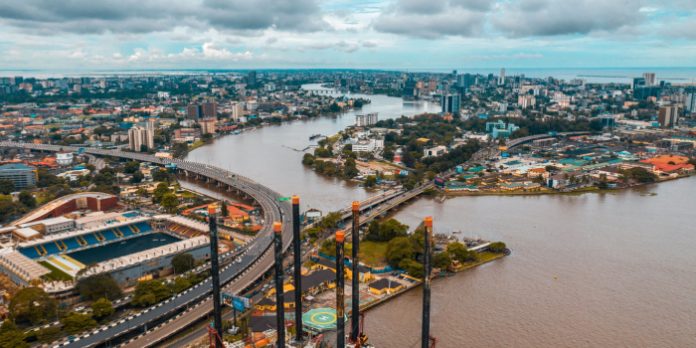 A statement from the Lagos State Lotteries and Gaming Authority (LSLGA) targeting 'unlicensed and illegal' lottery and betting operators has been addressed by the country's National Lottery Regulatory Commission (NLRC).
Last week's LSLGA statement listed 43 operators, including both lottery providers and bookmakers, which the regulator claims have been conducting business in the state without holding the required licence.
In its own update, however, the NLRC has clarified that 21 out of the 43 listed as 'unlicensed and illegal by the LSLGA are in fact licenced at the federal level, therefore are legally allowed to operate across the country.
The 12 firms are Zebet, Betika, Gobet, Msport, Afribet, Bangbet, Betwazobia, Korebet, 22bet, Paripesa, LiveScore Bet, Blavkbet/Betty Bingo, CloudBet, Hallabet, N1bet, Konfambet, Scratch2Win, Naijabet, Lottomania and Millionaire Powerplay.
According to the national regulator, last week's LSGLA statement has "created confusion in the Nigeria gaming industry and the Commission has been inundated with request on the status of the operators tagged 'unlicensed and illegal.'"
The Commission concluded its statement saying that: "NLRC deeply regrets any misconceptions the unfortunate publication may have caused national gaming licensee operating within the ambit of the law in Nigeria."
A number of other operators on the LSLGA list, including the bulk of lottery operators mentioned as well as some prominent betting names such as Sportsbet.io, have not been included in the NLRC's clarifying statement, however.
According to panellists at the recent SBC Summit Barcelona, the federal regulator in Nigeria is a much more reliable authority on betting and gaming than state regulators, with Olabimpe Akingba, Executive Secretary of the Association of Nigerian Bookmaker (ANB), citing this as particularly important regarding online gambling.
She explained: "If your focus is on the online space, your best bet would be to obtain a licence from the federal regulator as opposed to the states because at the moment the states do not have the power to regulate that space.
"Any state regulator who is promising you that is just you know, trying to get you to come within their stable."
However, Akingba also expressed strong opinions around the performances of regulators in both Nigeria and the wider West African betting sector in general relating to social responsibility.
"At the moment regulators are not doing much on that part," she said. "If I speak for Nigeria, it is really low, beyond what is written in the books enforcement and what is in law are at the barest minimum.
"We have seen addiction, there is nothing in place for treatment and I know that the regulators are not that focused at the moment and it is important for them to look at it."