IGT's superpower Cloud Native system delivers security to Switzerland's Loterie Romande and Poland's Totalizator Sportowy by sourcing proven solutions built upon meaningful Cloud provider investment. 
Flexible, Cloud-based systems are more than the future of iLottery – they are the elements to propel success today. That's one reason IGT is proud to have recently deployed its high-performing digital iLottery Cloud Native Solution, platform, and related components for Totalizator Sportowy (TS) in Poland and Société de la Loterie de la Suisse Romande (Loterie Romande) in Switzerland, supplying all the benefits to lotteries and their players to these two important European markets.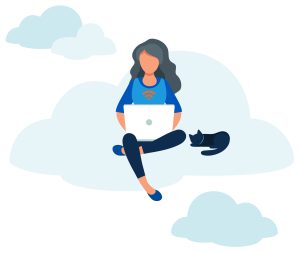 Totalizator Sportowy, Poland
Poland's national lottery operator Totalizator Sportowy is the first European lottery to launch an end-to-end iLottery program on the Cloud. The entire TS iLottery platform from IGT is a complete, digital Cloud Native Solution, which TS adopted to tackle the online challenges they faced. Currently, TS boasts over one million registered players, with 46 eInstants in its growing game library and iLottery sales representing over 14% of total sales.
Most TS iLottery players historically engaged in draw-based play only. TS achieved a notable milestone when eInstant sales surpassed online draw sales in September 2022, thanks to portfolio growth with top-performing IGT games such as Jammin' Gemstones, Dazzling Diamonds Deluxe, and Pots O'Plenty, plus excellent TS marketing efforts, powered by IGT's guidance and shared leading practices. Poland was experiencing great success with iLottery and promised the country's players they could play "anywhere, anytime."
The popularity of the digital channel required expanded capabilities to meet increased demand. Enter the Cloud! "The decision to move to the Cloud solution recommended by IGT was supported by the need to sustain superior system stability," says Maciej Kasprzak, General Manager, Online Gaming Division, Totalizator Sportowy. "We were also motivated to deploy a Cloud-based system due to our plans for development. The old system did not let us move forward with new functionalities." The Poland deployment required upgrading an existing IGT system and launching the TS gaming server to the Cloud, enabling TS to dependably deliver a steady stream of premium content like the hugely popular summer 2023 record breaker Hog Heist to its players.  
To complete the first international launch of an iLottery platform in the Cloud, the initiative required a huge amount of effort from the IGT team, requiring working 24-hour shifts. In Poland, the IGT team included Wojciech Włodarczyk, Senior Director Account Development Management; Sebastian Meitz, iLottery Account Development Director; and Piotr Zawadzki, Project Manager.
"Without all the experienced IGT professionals involved in the project, this would not have been possible," notes Zawadzki.
The team upgraded TS' iLottery system to IGT's high-performing player account management system and deployed it on the Cloud. IGT's player account management system is the powerhouse engine for all iLottery player-centric functions and game enablement. The complete lineup of products helps the Lottery to oversee all areas of player engagement, anticipate new player and technological trends, strategically adapt the operation to new opportunities, leverage convenient cashless options, and provide advanced responsible gaming features.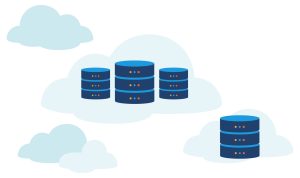 Complete customer education was part of the initiative. This transition required flexibility from TS, whose team members were accustomed to a specific framework and had to embrace changes to reap the benefits of the Cloud platform. "We were using a dedicated, tailored existing system, so a critical issue was translating the old functionalities and requirements to the new, better Cloud platform," says Kasprzak. IGT effectively communicated the benefits of the Cloud to TS. Although it can be challenging to make changes after many years of working a certain way, TS was able to enhance existing processes to successfully make the transition and benefit from the professional and proficient advantages of the Cloud available to today's lotteries.
The team developed the necessary functionalities to assist with new business, a TS priority. An optimal 360-degree player customer view was developed. As TS operates a multitude of systems, IGT worked with TS third-party suppliers to integrate elements such as a website and mobile app. For players, TS was able to introduce product features such as advanced bonusing. 
TS was encouraged by the advantages of higher scalability, increased speeds and near real-time data flow provided by utilizing the Cloud for the complex information today's lotteries must process. Whether for the central player database, omnichannel loyalty program, Responsible Gaming initiatives, data protection and/or cybersecurity, the, "Cloud provides a scalable system for Totalizator Sportowy, ready for ongoing integrations and the exchange of a significant amount of data," says IGT's Zawadzki. For Poland, the opportunity for improvement of the platform performance and the scalability to add additional processes and capacity within a few hours or days rather than months or years was a huge advantage.
Another benefit for TS is ongoing customer support in the form of service monitoring. IGT can monitor the TS Cloud system to identify and fix any potential issues before they become a problem. IGT can supply nearly uninterrupted player experiences and improve system resiliency. The system can self-correct; upon registering that it is not running as it should, it is able to try to resolve the issue on its own, without human interaction. This happens automatically in the background, letting TS focus on more time-sensitive activities. Importantly, because the system knows how to correct in these situations, the Cloud Native Solution helps improve the overall experience for TS players, who should not see or experience noticeable downtime when this occurs.
"I am very pleased that we have been able to finalize this ambitious project of adoption of Cloud Native in Poland," said Kasprzak. "I'm sure that the advancement in system performance and reliability will result in the improvement of customer experience. It should also allow us to develop and integrate more tools to support advanced analytics and CRM."
IGT thanks TS for its commitment to innovation with the first end to end lottery Cloud deployment. As a key pillar supporting sport and culture in Poland, TS makes use of the Cloud Native benefits to help responsibly support its goal of transferring maximum funds to good causes. Positioned at the center of the European continent, Poland now has a Cloud-based lottery solution that provides a central model for Cloud deployments that other lotteries will benefit from and follow.
Loterie Romande, Switzerland
For a nation that is home to high performers such as Roger Federer and Rolex, only the best will do. So, it was fitting when IGT deployed its own iLottery Cloud Native platform and related components for Société de la Loterie de la Suisse Romande (Loterie Romande) in Switzerland. Currently, Loterie Romande boasts over 200,000 registered players, with 29 eInstants in its game library and iLottery sales representing over 15% of total sales.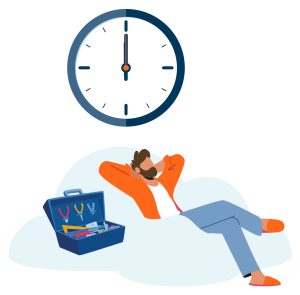 From Velcro to Swiss Army knives, Switzerland is renowned for developing useful and reliable inventions. The IGT Swiss team including Benoit Ducrot, Senior Program Manager; Lubo Chrkavy, Systems Engineer; David Anagnostaras, Account Development Manager; and Sally Mohammed, Director, iLottery Account Management; worked to ensure that the Cloud deployment for Loterie Romande was equally dependable.
The latest IGT-built technology now utilized in Switzerland encompasses a complete Cloud offering for all essential iLottery components. "This comprehensive offering includes player account management, draw game services, payment services and many more features, all running on public Cloud infrastructure, using public Cloud services," said Chrkavy.
As with Poland's Cloud deployment, Anagnostaras notes that the Switzerland project required positive collaboration between IGT and multiple third-party partners such as a front-end supplier, eInstants supplier, and betting partners. IGT worked with Loterie Romande to integrate systems of the different parties into the platform.
IGT's Player Data Cloud Solutions had to be flexible; player data needed to be kept in Switzerland, as per the Swiss Federal Act on Gambling. IGT complied with Swiss laws and utilized Microsoft data centers in Switzerland.
"We are excited to utilize IGT's Cloud Native Solution, based on Microsoft Azure, which meets our Federal Act on Gambling (Gambling Act) rules of having a solution hosted in Switzerland," said Jean-Luc Moner-Banet, CEO, Loterie Romande.
Security was also key; Loterie Romande benefits from IGT's security solutions built upon meaningful provider investment. 
Thanks to the infinite scaling opportunities of the Cloud, future capability is ensured, helping Loterie Romande optimize resource use and operational expenditures. There are multiple benefits for overall Loterie Romande player experience, and for the Lottery, as it will not require as many planned downtimes. From checking numbers to ticket sales, Loterie Romande can seamlessly "scale up" to accommodate, and then scale back down when that expanded space is no longer needed.
Appropriate for the country with Europe's highest mountains, Switzerland's Loterie Romande reports high deployment satisfaction. Loterie Romande appreciates the ability to scale and right-size systems for the Cloud. The Lottery benefits from the Cloud's stability for maintaining data without the need to manage hardware. "The opportunity to benefit from continuous integration, delivery, and deployment of iLottery components and upgrades will help Loterie Romande responsibly enrich the experience for our players well into the future," noted Jean-Luc Moner-Banet. 
Ducrot reports that "the Cloud has provided Loterie Romande with a positive, stable product and the ability to be transparent, without downtime."  IGT crafts the Cloud Native Solution for operators to be right-sized, right now, for the volume of players that a lottery is currently serving – in Loterie Romande's case, with popular games like Swiss LOTO, EuroMillions, and LOTO express ─ and for the performance and experience its players' demand.  
IGT thanks Loterie Romande for its continued partnership. This initiative was accomplished through "an amazing 18 months at IGT," per Ducrot.
Developed with Cloud Native to harness Cloud benefits, the IGT-supplied infrastructure will help strengthen Loterie Romande's commitment to distribute 100% of profits each year to social action, sport, and culture.
Investing in Customer Success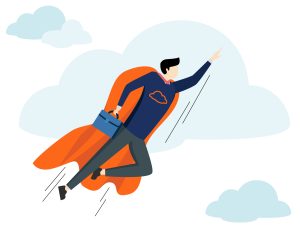 IGT is proud to have helped the lotteries in Switzerland and Poland benefit from the Cloud, and it's just the beginning. "Moving Totalizator Sportowy's iLottery central systems to the Cloud marked an exciting first-time, end-to-end cloud deployment for IGT," said Srini Nedunuri, IGT Senior Vice President, Global iLottery.
"We recognize the many benefits of cloud technology and know that it facilitates easier integration of data and insights, faster upgradeability, and scalability, and improves overall efficiency. These benefits will ultimately deliver a more dynamic experience for Poland's iLottery players. And now, IGT's cloud-based iLottery technology offers Loterie Romande enhanced security and flexibility and the ability to deploy future system upgrades more quickly. IGT's iLottery platform offers a 360-degree player view and includes a full suite of player management features including Responsible Gaming tools for the Lottery to further enrich the player experience, as well as drive growth."
Moving assets to the Cloud is propelling the lottery space forward. Important progress is being made for the industry, as IGT works proactively to leverage the vast opportunities of the Cloud. IGT looks forward to bringing these advantages to more jurisdictions soon, improving the online lottery customer experience and further strengthening the lottery market. IGT's growing number of customers in the pipeline for near-term Cloud Native adoption includes lotteries in Georgia, Kentucky, and Rhode Island.