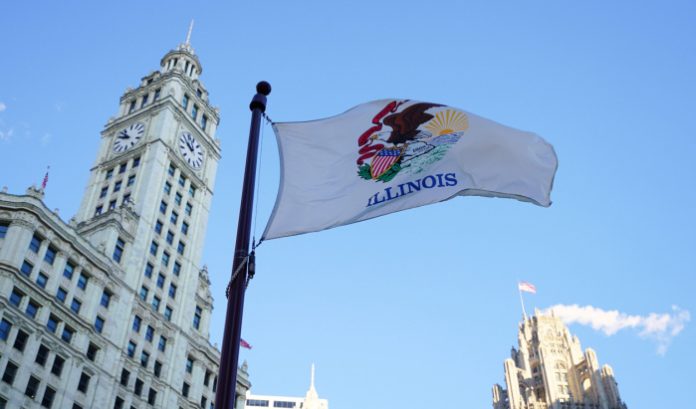 Allwyn Entertainment has further consolidated its global group brand identity following the acquisition of Camelot earlier this year by rebranding the latter's Illinois operation.
Both Camelot UK and the multinational Camelot Lottery Systems Group (Camelot LS) were acquired by Allwyn in November and December 2022, with both brands integrated earlier this year.
Camelot Lottery Systems includes Camelot Illinois, the operator of the Illinois state lottery, which as become Allwyn North AMerica. Camelot Lottery Systems as a whole will be rebranded as Allwyn Lottery Systems, marking a significant moment for Allwyn's North American vision.
Wayne Pickup, Allwyn North America Chief Executive, said: "We remain committed to serving our customers, engaging players and growing lottery revenue to benefit the communities they serve.
"Leveraging the global resources, expertise and talent across the Allwyn group will serve to strengthen the results we help the State of Illinois and all our customers achieve."
Allwyn has already built up a strong presence in the European lottery sector, having secured the next 10-year operating licence to the UK National Lottery, which will commence on 1 February 2024.
A legal challenge was mounted by Camelot UK – the Watford-based operator had been the sole operator of the National Lottery since John Major's government mandated it in 1993 – but this ended when Allwyn secured terms to acquire the outgoing licence holder.
Outside of the UK, Allwyn is highly successful in other markets such as in Greece via OPAP, which also offers sports betting, as well as in its home market of the Czech Republic via Sazka and in Austria through Casinos Austria.
Upon rebranding Camelot Illinois under its own banner, the firm may well be eyeing up a greater presence in the country, which has an expansive and highly lucrative lottery sector, with 46 out of 50 states operating a lottery.
Robert Chvátal, CEO of Allwyn Group, commented: "North America is an important market for Allwyn, where we see strong potential for future growth.
"Our entry into North America builds upon Allwyn's strong track record of successfully operating lotteries across Europe, delivering value to our customers, focusing on player protection and growing lottery returns to communities.
"Camelot Illinois and Allwyn share the same passion for generating more for good causes, and today marks an exciting step in our continued journey to achieve this under the Allwyn brand."