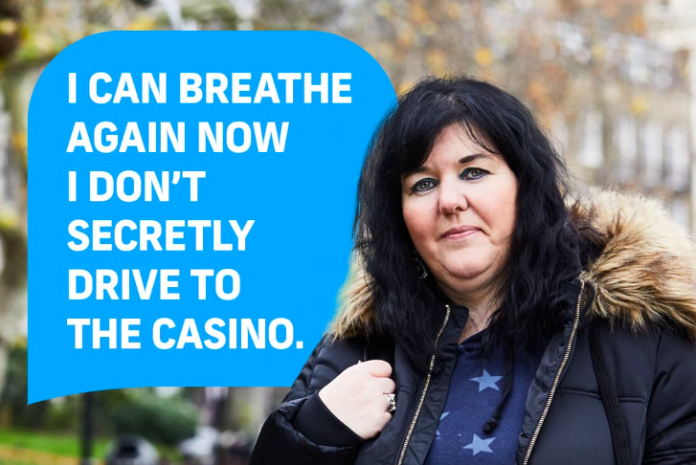 TalkBanStop, the UK-wide safer gambling initiative formed by GamCare, GamBan and GamStop, has secured a three-year funding extension from GambleAware.
Launched in 2020, TalkBanStop provides comprehensive support for those at risk of problem gambling by uniting the resources of the three collaborating organisations.
Expert support is provided by GamCare teams, free usage of Gamban's gambling-blocking software via the National Gambling Helpline, and facilitates registration to Gamstop's self-exclusion scheme.
The extended funding guarantees that TalkBanStop can continue its mission, offering free licenses for the blocking software developed by Gamban. It also ensures the continuity of communication about the multi-layered support each organisation offers to the users.

Reflecting on the success of the initiative, TalkBanStop stated that it has already facilitated over 12,000 people in accessing the free blocking software from Gamban. This represents a significant step in reducing the impact of harmful gambling behaviours.

Anna Hemmings, GamCare's Chief Executive, said: "We're delighted to secure long-term, sustainable funding for the TalkBanStop partnership and to continue delivering towards our shared aspiration of reducing gambling-related harms.
Hemmings emphasised the value derived from the collaborative effort and expressed her anticipation for even closer collaboration in the future.

According to Hemmings, the key to success lies in unifying all three supporting organisations of TalkBanStop:
She added: "What we've seen over the past few years is that people are giving themselves the best possible chance to stop gambling when they use all three steps of TalkBanStop."

Echoing Hemmings's sentiment, Anna Hargrave, GambleAware's Chief Commission Officer, also emphasised the importance of providing a multi-faceted support system.
"Enabling people to access help to reduce or stop their gambling is essential," said Hargrave, expressing her delight at the continued support for the initiative.
She further praised the TalkBanStop partnership for its "layered approach" in providing crucial support to thousands of people dealing with gambling harms.