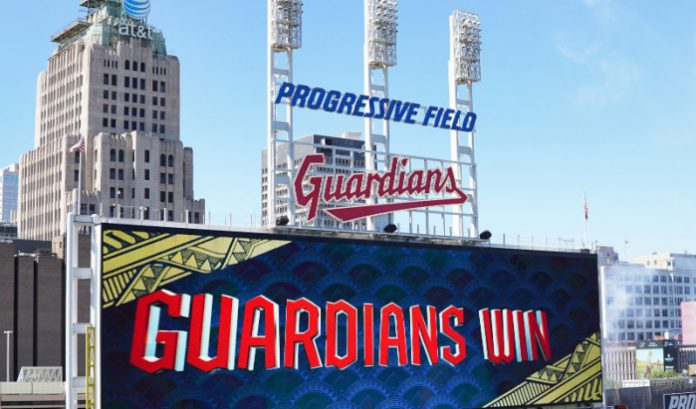 State lottery ticket purchasing platform Jackpot.com has launched in its second US state, bringing its offering to Ohio in partnership with a major local sports team.
The company has signed a marketing agreement with the Cleveland Guardians of Major League Baseball (MLB), and is also backed by funding from provincial local business figures.
Notably Ohio-based investors in the firm include Haslam Sports Group, which owns the Cleveland Browns and the Columbus Crew, and Detroit Venture Partners, the venture arm of Cleveland Cavaliers owner Dan Gilbert's family office.
"We're thrilled to announce Jackpot's launch in Ohio, the nation's seventh-largest lottery market," said Jackpot.com CEO and Co-Founder Akshay K. Khanna.
"This is a digital transformation in the lottery fueled by convenience, security, and safety, and we're excited to help get Ohioans there.
"At Jackpot, we are simplifying the player experience and increasing accessibility by making it more convenient and secure for players to buy lottery tickets. We're also offering safety guardrails that set a new standard for responsible gaming – all while ensuring players never miss a draw or misplace a ticket again."
Following launch in Ohio, Jackpot.com intends to offer a range of products to local customers via its platform, including Powerball/Power Play, Mega Millions with Megaplier, Lucky for Life, and Rolling Cash 5.
The firm's service notifies users where draws take place and delivers winnings instantly, and Jackpot.com believes that there is significant potential for its product in the Ohio lottery market.
Ohio Lottery Commission figures from the 2022 fiscal year showed lottery revenue of $5.5bn, whilst the lottery was able to secure $1.4bn from the Lottery Profits Education Fund last year, $46.3m more than in 2021.
"Jackpot.com is providing a unique and modern solution to make the lottery more convenient and accessible to citizens all across Ohio," remarked Jon Janoviak, Manager, Corporate Partnerships & Premium Hospitality, Cleveland Guardians.
"The Guardians are proud to be announcing this partnership with Jackpot and are excited to see the positive change this brings, not only to our fans but Ohioans everywhere."
Jackpot.com's entry into Ohio follows its launch in Texas, with financial backing of $42m from the Dallas Cowboys, New York Yankees, San Francisco 49ers, and New York Giants Co-Owners the Tisch family.
Josh Glessing, Chief of Strategy and Corporate Development for the Haslam Sports Group, added: "We believe that Jackpot has one of the most innovative and practical solutions on the market to make the lottery more accessible to millions of Ohioans. We are excited to be part of Jackpot's journey in Ohio to modernise the way the lottery is played."