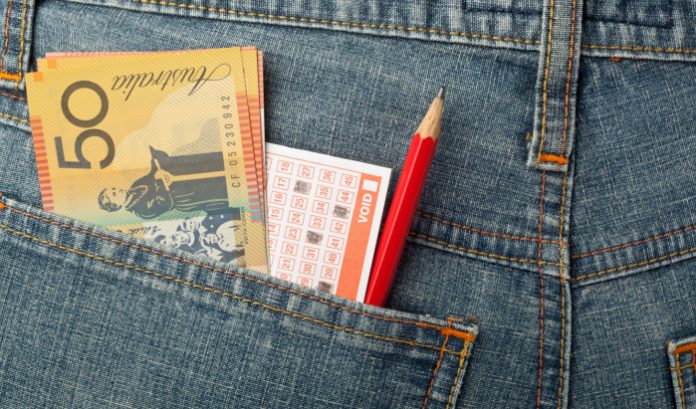 Australia's lottery stakeholders aired opinions to national legislators this week in front of a parliamentary Committee tasked with evaluating the betting industry's 'societal impact'. 
The House of Representatives' Standing Committee on Social Policy and Legal Affairs, chaired by Peta Murphy MP, quizzed betting operators on their social responsibility functions yesterday, with the hearing continuing today.
Offering the perspective of Australian lotteries was Sue van der Merwe, Managing Director & CEO of The Lottery Corporation, and Ben Kearney, CEO of the Australian Lottery & Newsagents Association (ALNA).
No one size fits all
In a submission prior to parliamentary questioning, van der Merwe acknowledged public concern on the growth of online gambling in Australia and its negative social impacts, but argued that lotteries should be considered in a different manner to betting firms.
The Lottery Corporation – which also declared that its 2021/22 operations exceeded $1.7bn, with $500m paid in commission to retail distribution partners – argued for a 'a risk-adjusted approach' to gambling harm, as opposed to a one-size fits all approach.
"Lottery products by their nature are very different to other forms of gambling," van der Merwe wrote to legislators.
"Independent research over a long period of time has found that buying lottery tickets is associated with much lower risks of gambling harm than other forms of gambling. Notwithstanding this, The Lottery Corporation takes responsible play seriously."
This sentiment was echoed by the ALNA, which stated that it believed the government adequately recognises that lotteries are a different form of gambling and pose different levels of risk to other products.
However, Kearney wrote that the association is concerned about 'any unintended ramifications of potential recommendations' on advertising restrictions on betting and gaming, particularly any potential overlap with lotteries.
The ALNA, which represents over 4,000 lottery retailers and newsagents across Australia, asserted that lottery products are low risk and carry a low consumer spend.
Additionally, Kearney asserted that the ANLA's members 'manage their RSG (responsible gaming) obligations in an exemplary way', citing several social impact studies, in particular the Productivity Commission Gambling Report 2010.
The advertising assessment
Advertising and marketing has been a key area of focus for the Committee''s investigation, and an area of contention among some betting operators.
Yesterday Tabcorp CEO Adam Rytenskild declared that there is 'too much advertising' targeting national consumers, and launched scathing criticism at 'foreign bookie' rivals Entain and Sportsbet.
However, lottery stakeholders have taken a different view, as van der Meare reaffirmed that The Lottery Corporation advertises to promote its products whilst adhering to 'all relevant codes'.
"Advertising on lotteries is about the lottery itself and not about betting on a sporting event, as is the case with sports betting advertising," van der Meare said, having noted earlier in her submission that there is public concern around exposure of young Australians to betting ads.
"The Lottery Corporation supports consideration of further restrictions on advertising to limit children's exposure to gambling products, but any response must be proportional to the risk profile of the product type advertised and not have unintended consequences."
In Kearney's view, lotteries rely heavily on mass advertising due to the nature of the product, which as both stakeholders had asserted, relies on large numbers of customers purchasing tickets for a low price.
The ALNA assessed that there is an 'interdependence' between lotteries' advertising products such as jackpots and 'customer buying habits', such as purchasing on commutes.
Lotteries and lottery retailers therefore rely on marketing and advertising freedoms, the association continued, arguing that restrictions on said freedoms could undermine lottery sales.
"This would likely result in significant detrimental impacts on lottery sales and financially on the retailers that sell lottery products, and government's revenues for the community from lotteries," Kearney asserted.
The ANLA also underscored the apparent importance of lottery retailers to the Australian economy, with over 37% of Australians shopping at these venues, which employ 20,000 people, whilst lotteries in general contribute 60% and 25% of every dollar spent back to customers or to state treasures, respectively.
The Committee's hearing continues today, with potential judgements for the future of Australian betting, gaming and lotteries' social responsibility policies forthcoming.