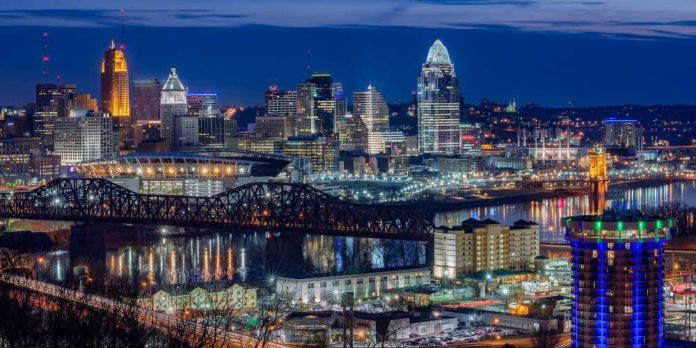 The Ohio Lottery is one of the best in the US, in the world in fact, according to Thomas Metzger, CEO of Lotto.com, which took its platform live in the Buckeye State earlier this month.
Marking the company's seventh active state, Ohio poses both a significant landmark for Lotto.com's nationwide growth, as it possesses ideal local conditions for its lottery courier service, Metzger explained to Lottery Daily.
LD: How significant is launching in Ohio for Lotto.com's growth strategy and future outlook?
Thomas Metzger: Ohio is the sixth largest lottery by sales in the country, and the state has a population of 12 million people. Expanding our reach into the Ohio market represents a great opportunity for Lotto.com to introduce the excitement of the lottery to new and enthusiastic audiences via our platform.
The Ohio Lottery is renowned for its dedication to responsible play and unwavering support for state programs, which provides a robust foundation for our success in this dynamic market. In the fiscal year ending June 30, 2023, the Ohio Lottery reported a whopping $4.5bn in sales, with $1.5bn being allocated to the Lottery Profits Education Fund. 100% of Ohio Lottery profits help support K-12, vocational and special education programs in the state. We are excited about the opportunity to engage incremental players which will bring incremental funds to these vital education initiatives.
This launch is yet another testament to Lotto.com's growth journey, following the successful introduction of our Digital Scratch Tickets and the milestone of over one million customers, which has since grown to 1.4 million. This expansion is seamlessly aligned with our broader strategic national vision.
LD: What commercial partnerships and preparations has Lotto.com made to support Ohio market entry?
TM: We remain laser-focused on serving new lottery players in the states where they live. All I can say for now is that we will be announcing an exciting national partnership soon, that has a huge addressable market and should appeal to all.
LD: Why is Ohio an ideal lottery market for Lotto.com to take its next step into?
TM: Ohio has a strong demand for both draw-based and scratch-off lottery games, aligning perfectly with our offerings. The synergy of a large population, central location, and a wide range of lottery games position Ohio as an ideal location for Lotto.com, ensuring that we can offer our innovative lottery services to a wide and varied audience while strategically growing our presence within the US.
LD: Is there anything that sets the Ohio Lottery and its customers apart from other states?
TM: The beauty of the lottery market is its universal appeal across all geographies and
demographics. Every jurisdiction that has a lottery in the US is successful and generates much-needed funds for good causes.
The only difference is that some states have higher per capita sales than others and some states have different good causes that they support. The Ohio Lottery is certainly one of the best in the country, and their profits go to education which is something we can all feel good about supporting.
LD: What will set Lotto.com's service out against other lottery courier apps active or considering launching in Ohio?
TM: We have an e-commerce approach, which doesn't require customers to download an app or pre-fund their account with a wallet deposit to play. Our platform is easily accessible through a web browser, making it user-friendly and hassle-free. This allows customers to quickly and conveniently participate in their favourite lottery games without any additional steps or friction.
Lotto.com also stands out in Ohio because of our innovative introduction of digital scratch-off tickets, a groundbreaking and first-to-market innovation that brings a new level of convenience and excitement to lottery customers. Our digital scratch tickets product delivers traditional paper-based tickets right to your mobile device or computer, which caters to the evolving preferences of modern customers.
Last, but not least, our use of QR codes instead of paper play slips increases the speed and security with which we process customer orders. We have saved over 11 million paper play slips since implementation last year, so the environment thanks you for ordering from Lotto.com.
LD: With Lotto.com now active in seven US states, can you summarise the firm's nationwide standing and future plans?
TM: Lotto.com has made significant strides in establishing a nationwide presence in the US, with operations now active in seven states: Arkansas, Colorado, Minnesota, New Jersey, New York, Ohio and Texas with plans to expand to additional states in the near future.
Our meteoric rise from a small startup to a prominent player in the lottery industry in just over two years has been both exciting and promising. As we stand today, we are well on our way to achieving our ambitious aspirations and plans to become the largest lottery courier in the country.
Lotto.com is dedicated to its mission to bring incremental players and funds to the great causes that lotteries support, and we're excited about the opportunities and growth that lie ahead.