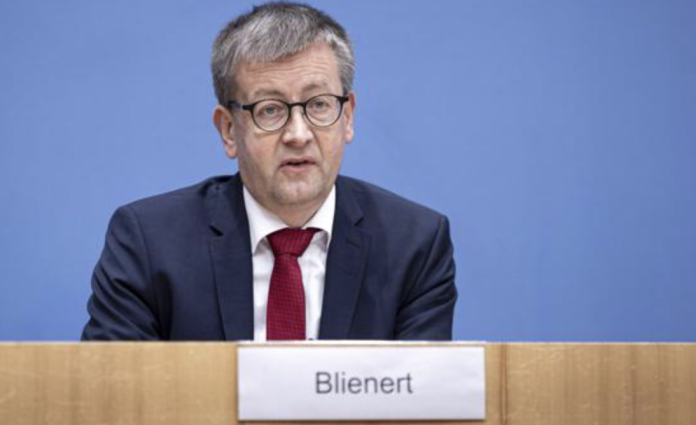 Drogenbeauftragter, the Federal Drug Commissioner of the Bundestag, has published the 'Gambling Atlas of Germany', providing comprehensive statistics and data on the harms and addiction associated with problem gambling.
The Atlas is the first 'scientifically grounded report' to measure problem gambling in Germany following the launch of the Fourth Interstate Treaty on Gambling (GlüNeuRStv), which came into effect on 1 July 2021. The law regulates online gambling activities across Germany's 16 federal states.
The report was co-authored by academic stakeholders from the Institute for Interdisciplinary Addiction and Drug Research of ISD Hamburg and the Gambling Research Unit at the University of Bremen, with the support of the German Centre for Addiction Issues (DHS).
As stated by the report's authors, "published today, the 'Glücksspielatlas Deutschland 2023: Numbers, Data, Facts' offers a comprehensive and clear representation of all relevant impacts of the cross-sectional topic of gambling".
The atlas provides a joint perspective on the interconnected elements of German gambling, including oversight of the prevalence of gambling, existing laws, demand, addiction, and the prevention of harms.
Regarding gambling prevalence, the report estimates that as of 2021, 30% of the population in Germany participates in gambling, reflecting a decline from 55% reported in 2007.
Key statistics on problem gambling reveal that 2.3% of Germany's population is affected by a gambling disorder. The report suggests that this translates to approximately 7.7% of gambling participants or "in absolute numbers, around 1.3 million people" are at risk of exposure to gambling harms.
Slot machines are recognised as the highest risk product in the German market, with 'four out of 10 slot machine participants having a gambling disorder'.
Authorities have noted a significant increase in the demand for outpatient help from online gamblers over the past five years.
On policy development, researchers recommend that effective player protection measures should focus on a preventative approach, such as applying restrictions and player bans.
 Dr Burkhard Blienert (pictured), the Federal Government Commissioner for Addiction, endorsed the need for more effective measures against illegal gambling and excessive advertising, particularly in sports betting and loot boxes in online games.
The federal commissioner asserted that the Atlas should serve as a platform for discussions on the correct way to regulate online gambling.
"We urgently need this as a basis for discussion on the correct way to address gambling and its consequences," commented Blienert.
"Hardly anyone is aware of the high risk of addiction from the outset — not even in politics. We urgently need more effective measures against illegal slot machines and online gaming. Especially in sports betting, stricter advertising limits should be imposed as soon as possible."
Prior to publishing the report, Blienert had praised Gluecksspiel (GGL), the Federal Authority of German Gambling, for its year-one approach in adopting new player protection measures in the GlüNeuRStv market.