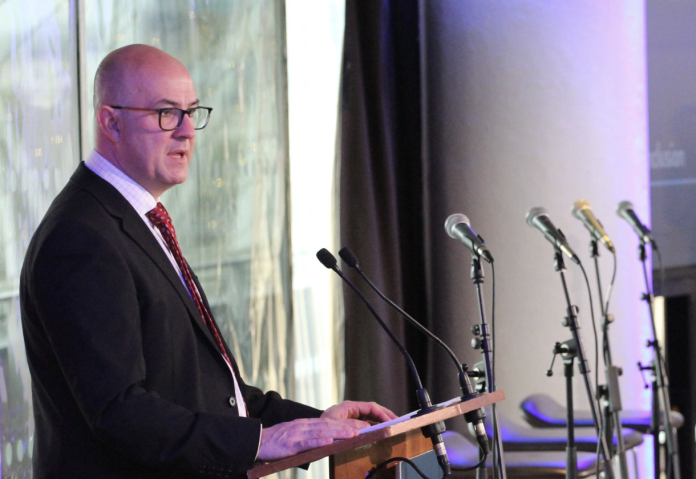 Andrew Rhodes, Chief Executive of the UK Gambling Commission, has admitted that "the debate around gambling has not become an easier one. I have found myself saying a number of times how polarised different positions sometimes are".
The statement was made at the Commission's largest-ever gathering of industry stakeholders', in which Rhodes addressed the audience on common challenges at a time of unprecedented change.
Recognising recent conflicts with certain stakeholders, Rhodes cited: "We have challenged people where they have misrepresented statistics and we have sought to bring some balance and evidence to the arguments.
"Everyone is entitled to their opinion, but some of what has gone on has been an unedifying sight and I am not sure is helping anyone."
Yet the UKGC remains an impartial regulator, maintaining statutory objectives and responsibilities yet acknowledging the commercial realities faced by licensed operators. As such, the Commission is open to difficult conversations and decisions, aiming for a transparent and collaborative relationship with the industry.
Progress was recognised by Rhodes, as in the last year the industry has witnessed notable achievements in reducing extreme cases of harm, a testament to the effectiveness of clear and open communication channels.
Rhodes thanked operators for their cooperation: "The industry has made progress and I want to thank the many operators in the room today and your trade bodies for having worked with the Commission to achieve this step forward."
UKGC governs a delicate equilibrium
The complex balancing act of fostering sustainable growth and ensuring compliance was a central theme examined by Rhodes' discourse. He cited that stakeholders must understand the interplay between economic interests and adhering to stringent regulatory standards.
The delicate equilibrium is further complicated by the advent of the Government's Gambling Act Review White Paper, which will introduce new layers of regulatory disciplines and expectations.
Rhodes touched upon this, stating: "What I am very committed to is we will have the difficult conversations and do the difficult things because that is our job.
"It's a call to arms for the industry to rally together and navigate the changing legislative landscape with openness and integrity."
White Paper for a static industry
White Paper amendments will recommend rule changes for the broader context within which the gambling industry operates. Industry data reflects that UK gambling is a market static in participation but active users with customer wagering on the rise.
The Commission's focus has turned to operators in "the second and third tiers, particularly those experiencing rapid growth", in which the Commission policy unit is conscious of how the risk profiles within a static industry can change.
"This is not because we think growth must be a bad thing, but we have seen examples of operators growing their business faster than the underpinning compliance infrastructure."
Rhodes emphasised the need for these businesses to develop their compliance infrastructure at pace with their expansion. In anticipation of the challenges and changes, the Commission is preparing to launch a new three-year Corporate Strategy next year, further reinforcing the central theme of transparency.
Rhodes outlined the intent to "communicate clearly and build effective partnerships", ensuring that the industry is well-equipped to handle future challenges collectively.
Concluding his address, Rhodes reiterated the Commission's commitment to taking action where necessary, but also to nurturing the progress of recent months towards a collaborative approach. parting with: "Ultimately if we can all commit to working together, it will lead to better regulation, better outcomes and safer, fairer, and crime-free gambling across Great Britain. "
Collectively, all stakeholders of UK gambling can make a collective stride towards a transparent, responsible, and thriving gambling industry.