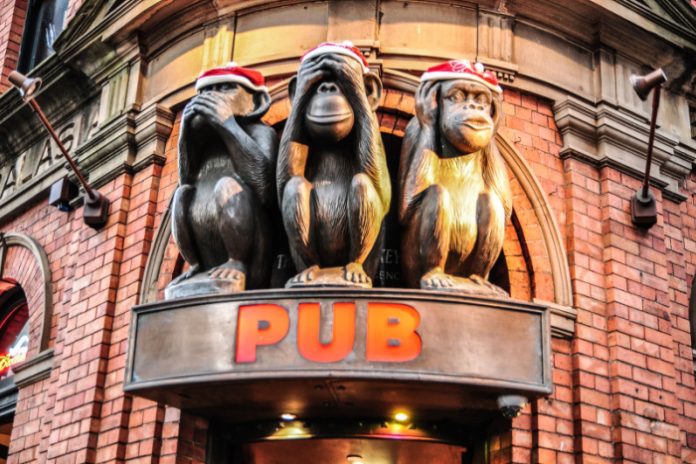 New restrictions on betting and gaming advertising signage at pubs and clubs in New South Wales are being complied with by the vast majority of venues.
The state regulator, Liquor and Gaming New South Wales (L&GNSW), conducted an investigation finding that 99% of pubs and clubs across Australia's most populous state were adhering to the new rules.
The regulator investigated around 50% of all NSW venues via a probe of 1,100 locations across 35 metropolitan and eight regional Local Government Areas (LGAs)
Minister for Gaming and Racing David Harris said: "Removing this signage for pubs and clubs is just one part of our commitment to reducing gambling harm in our community and I thank licensees and industry bodies for getting on board.
"We have been working positively and proactively with industry associations and venues across the state to educate, inform and support them through this process and ensure this high level of compliance."
At the conclusion of the L&GNSW investigation, it was determined that just 16 venues were non-compliant with NSW marketing standards and the regulator is conducting follow up investigations into the offending establishments.
L&GNSW will look to determine the reasons why certain venues have not removed gambling signage, with the authority requiring pubs and clubs to "produce clear evidence that the delays were caused by factors outside of their control".
Non-compliant venues could have further enforcement action as the regulator intends to take a 'zero tolerance approach' from 1 December 2023, with a possible penalty of up to AUS$11,000 (€6,700).
Harris continued: "We welcome the positive impact this campaign has had on the exteriors of licensed venues which now solely feature advertisements for a diverse range of offerings such as food and beverage specials, live music and entertainment instead of signs designed to advertise the presence of gaming machines.
"It makes a noticeable difference to the amenity of our cities and suburbs. It's great to see industry and government working together to prevent and reduce gambling harm in the community and we will continue to do so."
Marketing requirements are not the only changes to have been introduced in New South Wales, as the state – along with authorities in neighbouring Victoria and at the federal level – introduces a range of reforms.
Political donations from clubs involved in gambling have been banned, the number of gaming machines in circulation has been capped and the cash input limit on all new electronic machines was cut from $5,000 to $500 as of 1 July.
Venues with more than 20 gaming machines must have an assigned Responsible Gaming Officer, whilst the state-wide third-party self-exclusion register has been expanded.
Moving forward, the state has established an independent panel with representatives from the industry, harm minimisation groups, academics, law enforcement, cyber security and trade unions to oversee its cashless gaming trial.
The panel consists of 16 members from these various sectors and is chaired by Michael Foggo, the former Commissioner of NSW Liquor, Gaming and Racing. The panel has been tasked with developing a "comprehensive roadmap on gambling reforms."
As mentioned above, NSW authorities are not the only ones pursuing reform in Australia, as the Labor administration in Victoria has also embarked on its own regulatory shakeup.
New legislation was introduced to the state parliament earlier this month which would see an expansion of ministerial power among other measures for both sports betting and land-based gaming.
Meanwhile, the federal Labor government is looking to implement the recommendations of a parliamentary inquiry into gambling, which could include far-reaching reforms such as an advertising and credit-card payments ban.