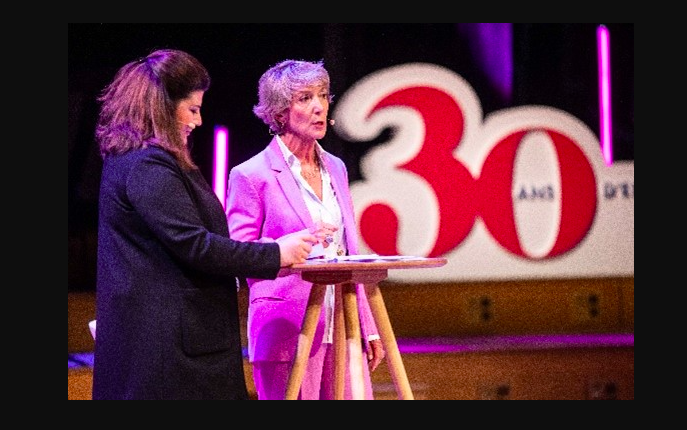 Groupe FDJ celebrated the 30th anniversary of its 'Corporate Foundation', helping advance education and promote social mobility services across France's federal regions.
Last week, more than 250 people gathered to celebrate the 30th anniversary of the FDJ Corporate Foundation at the iconic Studio Paris 104 of the House of Radio and Music.
The event featured a performance by the Démos band of the Paris Philharmonic Orchestra, which played a musical history of the FDJ Corporate Foundation.
Charles Lantieri, Chairman of the FDJ Corporate Foundation, highlighted a 30% increase in the Foundation's budget to fund more impactful projects promoting equal opportunities.
"For every €1 the FDJ Foundation supports associations with, a social value of €3.40 is generated," Lantieri reminded the audience.
FDJ praised recent initiatives backed by the Foundation, such as the 'Rêv'elles Association', which provides educational support for women from underprivileged neighbourhoods.
"Since 2012, the FDJ Foundation has allowed retail partners to sponsor local associations. Over the past four years, 380 associations have benefited, with a funding example of 3,000 euros for a project."
The gala night concluded with FDJ announcing the seven winners of its 'call for major projects', providing new grants to French start-up charities and social initiatives.
Stéphane Pallez, CEO of FDJ, emphasized the importance of redistributing value and the foundation's commitment to social responsibility and contribution to society.
"When your name is La Française des Jeux (The French Lottery), solidarity means that the value created must be redistributed," Pallez remarked
"This is the basis of our model, and we find this founding solidarity today, in our purpose, enshrined since 2020 in our statutes: gaming is our business, contributing to society is our driving force, and responsibility is our demand."