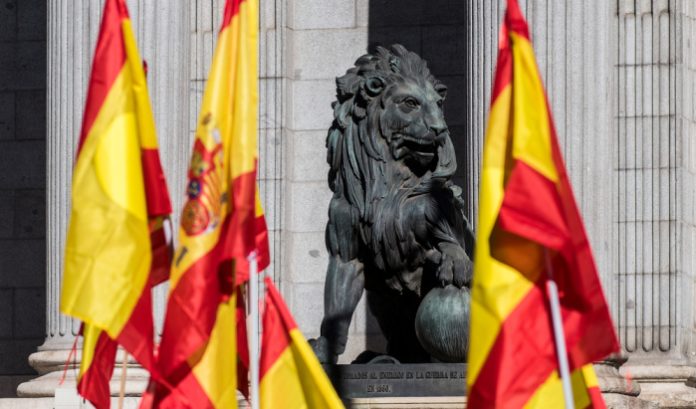 Spain is currently facing a situation of political deadlock after an unclear result to the snap general election held last weekend, with no party holding enough sway to form a government – this has subsequently impacted the progress of gambling reform in the country.
Jdigital, Spain's gambling trade association, has observed that a conclusive result to political developments is needed for highly anticipated betting and gaming reforms to go ahead.
"We, like the rest of the country, are waiting for the political parties to resolve the governance situation. Therefore, we will not make any assessments until a government is formed," Jdigital informed SBC.
The snap election was triggered by Prime Minister Pedro Sanchez in May, following the wipeout of the PSOE and left-wing coalition parties in Spain's regional and municipal elections. 
Polls had expected Partido Popular (PP), Spain's conservative party, to topple PSOE's coalition by forming a new government with the 'hard-right' Vox Party, branded the likely 'kingmaker' of the snap election.
However, on Sunday night the polls were turned upside down as Vox suffered an embarrassing defeat, seeing its seat count drop from 52 to 33. Meanwhile, a resurgent PSOE held onto 122 seats, coming a strong second to PP's 136 seats.
Although both the PP and PSOE have claimed victory, neither party, even with partners, can reach the 176-seat threshold required to form a majority in congress.
The deadlock occurs at a critical juncture for Spanish gambling, as online operators have been directed to make substantial changes to their KYC, customer care, and compliance requirements in the forthcoming months.
In March, the government sanctioned the "Royal Decree on Responsible Gaming Environments" to strengthen the protection of underage and vulnerable consumers, particularly those aged between 18 to 25.
By 2024, overseen by the Ministry of Consumer Affairs, the Spanish government aims to implement Europe's most rigorous compliance and KYC checks to monitor online gambling consumers.
As the trade association for Spain's online gambling market, Jdigital has previously urged the government to provide complete transparency and a technical breakdown of the decree's compliance demands on licensed operators.
Jdigital claimed that the Ministry of Consumer Affairs once again drafted a technical decree, without consulting the online gambling sector, which could have offered better options and controls for protecting vulnerable consumers.
As it awaits further political developments, Jdigital maintains its position that it "will work to build a positive relationship of constant collaboration with all the political groups, with the aim of fostering the development and growth of the online gaming sector in Spain and protecting the users.
"As the main and sole representative of the online gaming ecosystem in Spain, we will remain at the disposal of all political actors in the country to resolve any doubts or issues that may arise in relation to online gaming and its regulation."