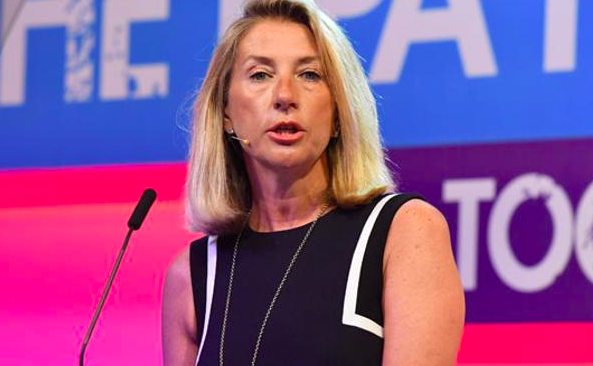 Allwyn UK has confirmed the inbound appointment of Andria Vidler as the new CEO, effective from 1 October 2023.
Vidler, a figurehead in UK media and entertainment, is set to helm Allwyn UK as it prepares to operate The National Lottery from 1 February 2024.
The incoming CEO will replace interim chief Robert Chvátal, who stepped in to the role in January this year and will now revert to his responsibilities as Group CEO of Allwyn International.
The principal task for Vidler will be to guide the organization towards increasing the funds generated for Good Causes throughout the tenure of the 10-year licence period.
Allwyn branded Vidler as the optimal candidate to lead the launch of a new National Lottery, outlining her success as CEO of TAG Worldwide, building the company into a globally recognised media production firm.
Notable past positions also include stints as the CEO of EMI in the UK and Ireland, and CEO of Centaur Media, along with senior roles at Capital Radio, Bauer Media, and the BBC.
Commenting on the appointment, Justin King, Chairman of Allwyn UK, praised Vidler's vast expertise. "Andria's extensive expertise in helping entertainment brands adapt to the realities and opportunities of a data-enabled, multichannel landscape will be a fantastic asset to The National Lottery. I'm delighted to have her on board, as well as continuing to benefit from Robert's global lottery expertise as a UK board member and active supporter for the UK team."
Adding his thoughts, Robert Chvátal, Allwyn Group CEO said, "Andria's experience of developing and managing compelling brands, content and campaigns that connect with audiences in a fast-changing digital environment made her the ideal choice for our new CEO. In her new role, she will not only be able to draw on the great talent we have in the UK but also all the advantages of the powerful Allwyn Group platform."
Vidler expressed her enthusiasm about her new role, saying: "This is such an exciting opportunity to ensure The National Lottery, a hugely loved UK brand that delivers immense benefits to society, is in the best shape possible for the future. I can't wait to get to work alongside partners and colleagues from across our Allwyn and Camelot teams to make this vision a reality."