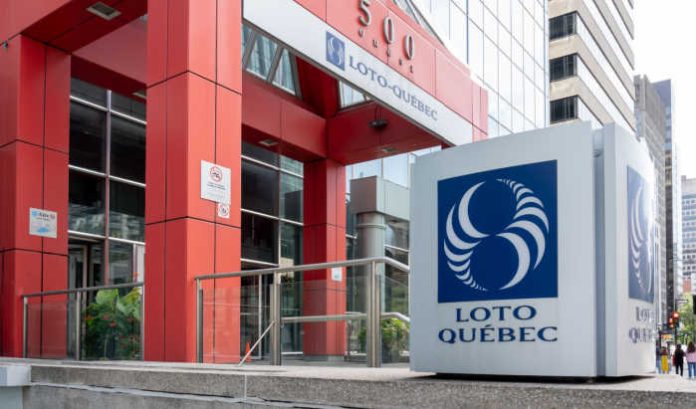 Loto-Québec has cited 'sound management efforts' as being the primary reason behind strong trading in the 2022/23 fiscal year, which saw revenue rise across the provincial lottery's casino gaming and betting verticals.
Total revenue for the quarter reached CA$2bn, increasing 35.2% on corresponding 2021/22 results of $2.2bn. Net income, or profit, stood at $1.6bn, an increase of 40% from $960m, closing an end to a year which saw the lottery report its 'best performance in 17 years' in Q3.
This also amounted to a 9.4% increase in pre-pandemic revenue and an 18.2% increase in net income during the 2019/20 fiscal year, which stood at $1.93bn and $1.3bn respectively.
The lottery did acknowledge, however, that due to the pandemic the 2020/21 fiscal year offered some difficult comparatives due to closures of land-based venues for much of the trading period.
Jean-François Bergeron, Loto-Québec President and CEO, said: "Our teams came together to provide the people of Québec with the gaming and entertainment experience Loto–Québec is known for, and their work and the overall sound management yielded exceptional results.
"We have our talented and dedicated employees to thank for being in such a good position after some difficult years. There's a lot to be proud of when you consider that 100% of what we generate goes back to the people and province of Québec."
The return of customers following pandemic lockdowns played a key role in the group's financial performance, Loto-Québec noted, stating that many players had shown a 'great deal of enthusiasm'.
Additionally, the group was also able to reduce its expenses as a proportion to revenue of 29.2%, a reduction from the ratio of 33% registered in 2021/22.
A sector-by-sector breakdown saw the lottery's casino and gaming hall segment register the highest revenue at $1.1bn (2021/22: $657m) and the sharpest growth rate of 67.6% Meanwhile, online casino revenues rose 1.7% from $265.3m to $269.9m.
Similarly, the 'gaming establishment' segment – including video lottery terminals (VLTs) in bars, event betting, Kinzo and network bingo – reported growth of 64.6% to $922.2m ($560.2m). This was again attributed to the closure of venues during 2021/22.
General momentum continued for the group's online activities across the board, with web-based revenue for sports betting, casino and lottery rising 3.3% to $403.9m ($390.9m), accounting for 13.5% of total revenue.
"These last few years, the website reported a significant traffic increase when establishments had to close due to the pandemic," Loto-Québec explained.
"Many clients who made it a habit to purchase and play online still do so. Not only has the corporation continued to improve its website, it has also made considerable efforts to promote the responsible gambling tools it offers."
However, despite the success of its casino and betting operations the firm's flagship lottery product reported revenue of $996.1m, down slightly by 1.1% from just over $1bn the year prior.
Loto-Québec asserted that this still represented an 'excellent result' due to coming 'on the heels of a record year', and added that progress was still made on online lotteries.
This vertical recorded sales revenue of $6.3m ($5.9m), up 5.4% year-on-year and representing 12.5% of Loto-Québec revenues as opposed to 4.2% in 2019/20.
"Our support of the visual arts and of many festivals and events across Québec is one of our major contributions," Bergeron concluded.
"We're also proud to support many causes and organisations such as the Moisson food banks, the Fondation Les Petits Rois and AlterGo. It's also worth mentioning that we have made strides in our environmental sustainability efforts."