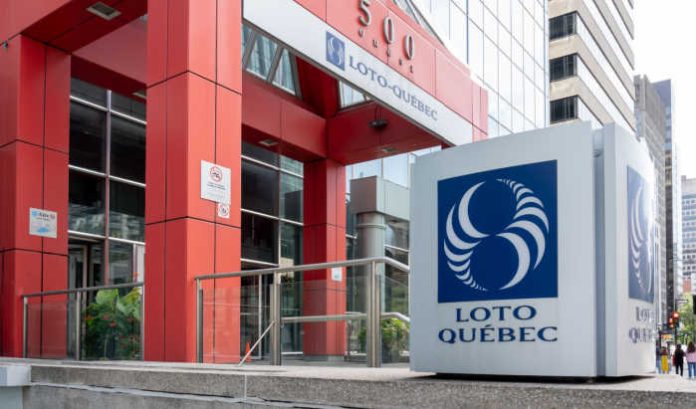 Steady trading across lottery products and a major surge in casino activity drove a positive performance for Loto-Quebec in the third quarter of the 2022-23 trading year.
The provincial lottery and gaming provider reported total revenues of CA$2.2bn, a 30% increase on Q3 2022/23 (CA$521.9M), as well as a 30% increase in net income to CA$1.2bn (CA$295m).
Additionally, the lottery noted that it has continued to recover the impacts of the pandemic, with revenue and income rising by 5.8% and 11.3% respectively on 2019/20 figures, whilst expenses were also reduced to a net ratio to revenue of 28.2%.
A stable performance was reported for lottery revenue, which rose by just 0.4% to CA$742.2m (CA$739.6m), of which online sales represented 13% of the province's lottery revenue, up significantly from 3.7% the year prior.
Although Quebec's lottery has not demonstrated any substantial growth, Loto-Quebec was keen to emphasise that it represents the best performance since the Tobacco Control Act liberalised gaming laws.
Additionally, although marginal, the growth rate of 0.4% is still a major improvement on the 5.8% year-on-year decline registered in the first half of the 2022/23. 
Jean-François Bergeron, Loto-Quebec President and CEO, said: "Our teams' sustained efforts led us to these exceptional results and to our best performance in 17 years.
"All indications are that we will be able to pay a higher dividend than expected to the government, and that benefits all Quebecers. I'm very proud of our work.
"Thank you to our teams for incessantly improving our on-site and online entertainment offer, providing our customers with a quality experience and magical moments. The excitement our renewed programming and offer created is palpable at our casinos and gaming halls."
The biggest growth driver for the company during the third quarter, however, were casino and gaming halls, revenue for which stood at CA$829.3m, an increase of 61% on 2021/22 (CA$515.4m), with net income up 9% to CA$313.9m (CA$245m).
Loto-Quebec did note, however, that the increase could be attributed to gaming location closures in 2021, with performance now rebounding after reopening, although online casino sales as a proposition of revenue rose from 9.1% to 24.3%.
Lastly, turnover from gaming establishments for the quarter stood at CA$686.5m, up 45% from CA$472m in 2021-22, with video lottery terminal revenue 'remaining similar' to pre-pandemic levels. Again closure of such establishments was cited as a likely reason for this upsurge in activity.
In terms of winnings, Loto-Quebec paid out CA$1.1bn over the quarter, reporting 32 new millionaires during the three month period for a total of 69 throughout the 2022/23 fiscal year so far.
On CSR duties, the lottery pointed to the '100% Legal' campaign as promoting the local contributions of Lottery funding, and participating in government-backed and private charity and fundraising initiatives.
Looking ahead, the group is anticipating an enhancement of its business operations through the opening of new sportsbooks at locations at the Casino du Lac-Leamy and Salon de jeux de Trois-Rivières, the latter in January just after the quarter ended.
"Many acts of generosity highlighted this quarter, including our participation in the Government of Québec's Entraide campaign," Bergeron concluded.
"We also supported other causes with our Détaillants de cœur initiative and remained committed to the fight against food insecurity by organising, among other things, activities benefiting the Moisson organisations."