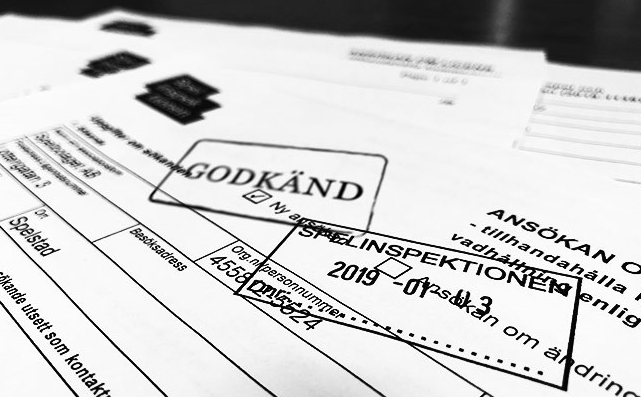 Sweden's Supreme Administrative Court has sided with the challenge of Gambling Inspectorate Spelinspektionen in its legal dispute with multi-brand casino operator Genesis Global.
However, in its judgement, the Administrative Court has ordered that the penalty fee levied against Genesis needs to be revised due to "ambiguities around the concept of turnover" and how the penalty was applied by Spelinspektionen.
Previously, Genesis was fined SEK 4m (€360,000) for failing to incorporate its brands with the Spelpaus self-exclusion system – a requirement for all licensed operators in Sweden's online gambling market since 2019. This fine was later reduced to SEK 2m (€180,000), as the original calculation method was deemed incorrect.
The Supreme Administrative Court's recent statement aligns with the position of the Swedish Trade Association for Online Gambling (BOS), which has long argued that penalty fees should be based on Gross Gaming Revenue (GGR) rather than gross turnover, as previously applied by the SGA. GGR is typically less than 10% of a gambling company's gross turnover.
This decision by the Supreme Administrative Court may set a precedent for all penalty fees imposed since the re-regulation of the Swedish gambling market in 2019.

Of significance, the judgement could potentially lead to significant cost reductions for sanction decisions both in the future and those already made. The possible prejudicial effect of the decision is currently under investigation by the SGA.
Gustaf Hoffstedt, Director General of BOS welcomed the decision, asserting that penalty fees should logically be based on GGR, the funds a gambling company has at its disposal, rather than gross turnover, which largely belongs to the gamblers.
Hoffstedt urged the SGA not to increase the penalty fee based on GGR tenfold, as the previous fees based on gross turnover have been "grotesquely high."
BOS hopes that the Supreme Administrative Court's decision will guide Sweden towards more reasonable penalty fee levels.
"This decision is very welcome, albeit belated," Hoffstedt continued. "That penalty fees should be based on GGR and not gross turnover should have been obvious from the start, since it is only GGR that the gambling company has at its disposal and can therefore use to pay any penalty fees. The rest of the money belongs to the gamblers and not the gambling company.
"We look forward to the SGA's review of sanction decisions made since the Swedish reregulation. We appeal to the inspectorate not to increase the penalty fee based on GGR tenfold, just to get to the same level as the previous fee based on gross turnover. The Swedish penalty fees have been grotesquely high and now the Supreme Administrative Court is giving Sweden a second chance to settle on a more reasonable level for penalty fees."