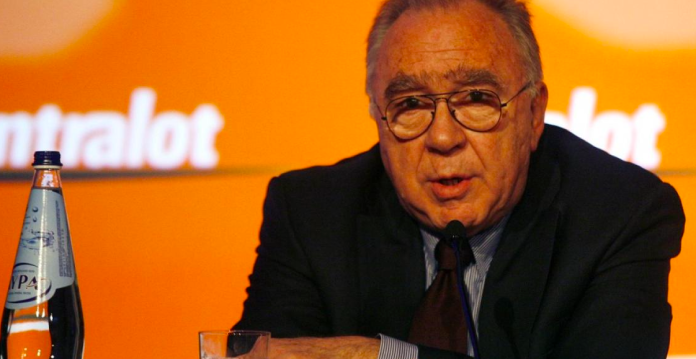 Intralot SPA has reported improved EBITDA results, attributing this to enhanced operational efficiency, even though the Athens-based gambling technology group experienced a drop in overall revenues.
The company's full-year 2022 results revealed group revenues of €392 million, marking a 5.1% decline from the previous year's €414 million. This decrease was primarily due to the expiration of Intralot's Malta lottery (B2C) contract, which led to a €50 million loss.
Nevertheless, the business saw growth in key markets such as Argentina, Croatia, and Australia. This expansion was driven by the success of its Technology B2B unit, which counteracted the negative impact from the Malta license expiration.
Intralot's EBITDA for FY2022 increased by 11.3% year-over-year to €123 million, up from €111 million in FY2021. This improvement reflects the company's strong performance and continuous efforts to optimize its capital structure and enhance efficiency through management reorganization. Consequently, Intralot posted Earnings Before Tax (EBT) of €29.8 million and Net Income After Tax of €11.9 million.
The operating cash flow for FY2022 amounted to €96 million, and the Group Net CAPEX was €26.5 million. By the end of FY2022, group cash results totaled €102 million, with net debt reduced by €6.7 million compared to FY21, reaching €490 million.
Intralot secured several significant contracts and appointments during the year, demonstrating its commitment to expanding its global gaming technology presence. Its US subsidiary, INTRALOT Inc., signed a five-year contract with the Ohio Lottery to implement the INTRALOT Orion Sportsbook solution, which went live in January 2023 in approximately 1,000 retail locations.
In February 2023, the board appointed Nikolaos Nikolakopoulos as CEO of INTRALOT Inc., followed by the appointment of Konstantinos Farris as Group Chief Technology Officer and Richard Bateson as Chief Commercial Officer of INTRALOT Inc. in March 2023.
Intralot Inc. also secured a three-year contract with the British Columbia Lottery Corporation (BCLC) to provide its next-generation sports betting platform, Orion, along with related managed services. The contract includes an option for three annual extensions.
Despite the mixed financial performance, Chairman Sokratis P. Kokkalis expressed optimism about the company's future growth prospects, stating, "In the light of our significantly improved position, we look forward to tapping new growth opportunities in the US and the rest of the world as one of the top gaming technology providers worldwide and working towards refinancing the 2024 Notes.
"FY22 financial results demonstrate the company's resilience in the face of challenges and its dedication to expanding its global gaming technology footprint. With new contracts, appointments, and a focus on growth, Intralot is well-positioned to capitalize on emerging opportunities in the gaming industry."