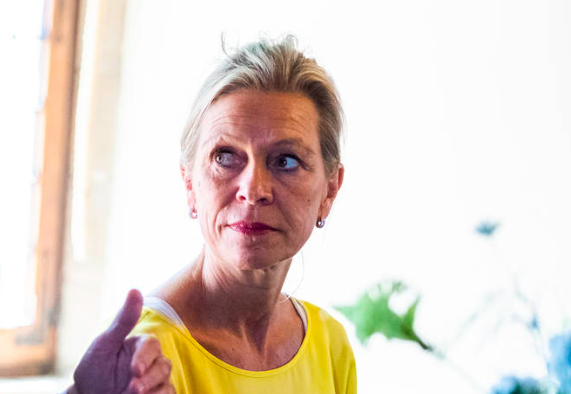 The Netherlands Gambling Authority, Kansspelautoriteit (KSA), has announced that Anita Vegter will serve as the new Chair of its Advisory Board.
A senior judge of the Court of Amsterdam, Vegter has replaced Ronald Prins as Chair of the Advisory Board, which oversees KSA management of the Dutch gambling market.
The Advisory Board has served as a council to KSA since 2014, providing solicited and unsolicited advice on the authority's regulatory affairs and policy development.
A figurehead of Dutch law, Vegter has previously served as the Director-General of the Administration of Justice and Law Enforcement at the Ministry of Justice and Security.
As new Chair, Vegter is accompanied by the new appointment of Haiko van der Voort, Associate Professor at the Faculty of Technology, Policy, and Management at TU Delft and Director of the Engineering & Policy Analysis master's programme.
Guda van Noort, Professor of New Media Technologies at the University of Amsterdam, and Marloes Kleinjan, Professor of Youth Mental Health Promotion at Utrecht University, have been maintained as KSA advisors.
KSA notified that Theo Schuyt, Professor of Philanthropic Studies at the University of Amsterdam, and Han Moraal, General Chairman of the Council for the Administration of Criminal Law and Youth Protection (RSJ), had ended their tenures as Advisory members.
A new Advisory Board is formed as the Dutch market adopts a new stringent advertising policy to ban 'untargeted campaigns' promoting gambling, taking effect on 1 July.
In addition, the Dutch government and KSA continue to review its regulatory policies around improving duty-of-care standards and market safeguards.
René Jansen, Chairman of the KSA, commented: "We are very pleased with this innovation, and we consider ourselves very fortunate to have an Advisory Board in which knowledge is present in so many areas within the context of our tasks.
"I would like to express my gratitude to our outgoing members for their valuable contributions."