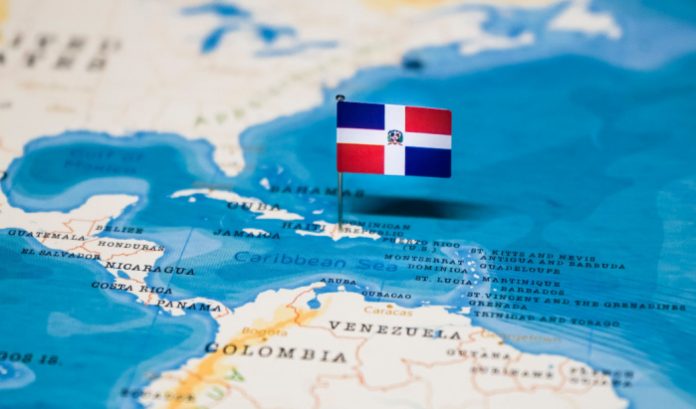 The high growth and turnover markets of the US as well as emerging as-of-yet-unregulated markets such as Brazil are understandably catching a lot of attention, but sometimes smaller countries can fall outside of stakeholders' scopes.
One such market is the Dominican Republic, which Inspired Entertainment has highlighted as being one of its most significant jurisdictions, according to the firm's Executive VIce President and Chief Financial Officer.
Addressing the group's investors in an earnings call following publication of full year and Q4 2022 trading results, Stewart Baker pinpointed the Dominican Republic as being the firm's 'flagship operation' for lottery products, and one which has exceeded expectations.
He said: "With a population of 12 million, 2,500 retail locations, and revenue is well into nine figures, our Dominican Republic lottery operation is comparable in size and scope to many of the state lotteries in the United States and around the world.
"Since taking over this operation about a year-ago, we have been running the retail network, and at the same time working on the development of the iLottery platform, and we expect that this will launch before the end of March.
"There are three very important benefits to this launch. It will enhance the profitability of the DR operation itself, it will give us a captive location to test, refine, and showcase our iLottery content, and it will give us an iLottery platform that we can use worldwide."
Having closed the year with revenue of $208.9m, Inspired was able to close 2022 reversing previous year losses of $37.7m, recording positive net income of $22.3m.
Success continued into the fourth quarter of the year, which saw revenue growth by 14% from $67m in Q4 2021 to $78.6m in the final three months of 2022.
In his statement to investors, Brook Pierce, described the fourth quarter as one of 'significant achievement' for Inspired's gaming division.
In particular, the Senior Vice President for North America pointed to a sale of its Vantage gaming cabinets to the Western Canada Lottery Corporation.
"This was achieved through a great partnership with our customer in Saskatchewan under some very difficult weather and operating conditions, and we're extremely proud of the whole group that delivered this important project," he explained.
The group did also address challenges encountered throughout 2022, however, notably acknowledging the headwinds faced by its Leisure segment.
Although trading successfully throughout most of the year, leisure hit some hurdles during the fourth quarter which saw revenue fall by 17% year-on-year to $19.4m (2021: $23.5m).
Describing this as the result of a 'temporary loss' of market share, Pierce detailed a new partnership with a holiday park which he believes will deliver strong turnover by midyear, as well as plans for rollout of Vantage cabinets in the pub market.
The SVP asserted that these arrangements will help the firm 'end the year nicely ahead in leisure', whilst also detailing confidence in its broad range of operator partners, concluding:
"Many of our biggest customers around the world, such as OPAP, Caesar, Lottomatica and the Morocco National Lottery are operators that we've had a ton of experience within this vertical throughout our careers, starting to see momentum build worldwide, but particularly in North America, for our iLottery content, our Virtual Sports, and eventually iLottery and retail lottery platforms based on our work in the DR, which we believe will be transferable to other lottery jurisdictions worldwide."