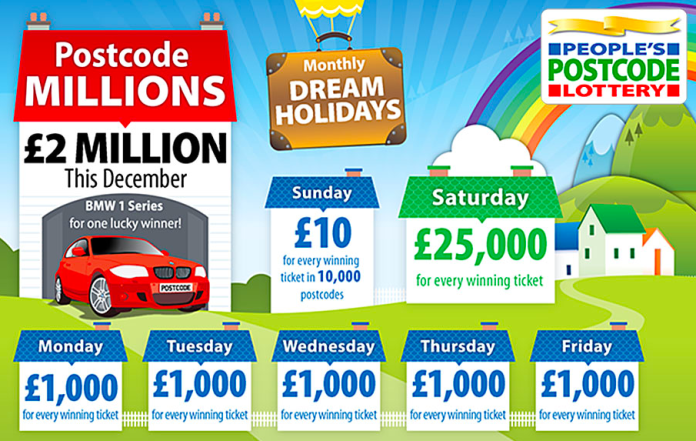 Subscribers of the People's Postcode Lottery will experience significant alterations. In addition to an increase in the monthly subscription fee, the lottery has disclosed some thrilling news.
Presently, individuals who pay £10 to become a member of the Postcode Lottery will encounter a price hike of £2 each month.
This will result in an annual rise of £24, causing individuals to pay £144 per year instead of the previous cost of £120.
In a letter sent out to subscribers, the People's Postcode Lottery has said the change to customers' monthly subscription will be in effect for the May draws and onwards.
"It's the first increase in almost 13 years. You don't need to do anything, the change will be made automatically.
"As a result, we'll be able to offer you an even better range of prizes while raising funds for the good causes you support. We hope you understand," they wrote. However the May draws will also see the introduction of a brand-new prize.
Every Monday to Friday, all players in 20 postcodes will win £1,000 per ticket. Every Saturday, one postcode will win a share of £1 million and every Sunday a prize of £30,000 is guaranteed per ticket,
The Postcode Lottery will reward subscribers with a share of £3.2 million or more every month.
"Every week, players in one postcode will win a share of £1 million. This is in addition to the monthly Postcode Millions prize and the announcement of prize-winning postcodes every day," they said.
Every month will win a share of £3.2 million or more.