Aiste Garneviciene, COO at BetGames, reacts to the relaunch of its signature Lotto product.
She discusses the role of its Emerald lottery machine as an "engagement driver", how it is powering the next generation of lottery with more than 36 draws per hour, the standing of the Lotto product within its complete live games portfolio, and why we shouldn't expect the Lotto relaunch to be last on the list of exciting milestones for 2021.
SBC: What was the thought process behind the relaunch of your Lotto product? Was it always part of the plan?
AG: We were proud to pioneer one of the first real online lotto experiences nine years ago, and our lotto product has in effect been an evolution of refurbishments and enhancements for players.
Continuous improvements have always been part of our plan, and in recent years, increasing the frequencies of our draws has proven resoundingly popular – starting with an initial 10 minutes back at day one, which we then reduced to five minutes, and now four.
This has been a real differentiator for us and something that has kept players engaged and retained. Our Lotto Reloaded is a natural continuation of that and it is certainly not the end of the line. All products, no matter how good they are, will always need to be renewed and revamped, and our flagship lotto was no exception.
Our vision here was to deliver a product that could be truly omni-channel – and enjoyed identically whether it's in a South African betting shop or online in the UK. Developing Lotto Reloaded meant ensuring we had a perfect balance between both.
It is our aim to provide an experience that not only caters to our existing partners and players but to also showcase that we can provide for the needs and expectations of our future tier-one customers across new markets that have far higher demands for products supplied.
SBC: How important is your Lotto product within your overall Live portfolio?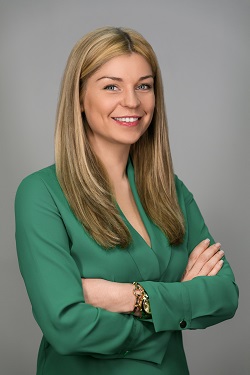 AG: Extremely important – it's one of the things that make us unique, as we're known the world over for delivering an experience that can truly stand out. This is especially the case in South Africa, where it is practically unheard of to go live without our products.
Looking into our catalogue, Lucky 7, for example, was the first in our portfolio to gain global traction – and really helped make our name for ourselves when we started out. Lucky 5 and Lucky 6 were introduced afterwards – forming a lottery category within our portfolio that immediately began to cement themselves as our flagship product.
SBC: In terms of bringing in the next generation of lottery, what is that experience and how has it evolved?
AG: Nine years ago, at the start of the last decade, lottery draws were running maybe once or twice per week. We were one of the first to introduce frequent live lottery draws (60 per day initially), with an instant outcome and a fantastic variation of betting offerings that were greatly received by players across various markets.
Today, we now offer more than 36 draws per hour with more than 200 outcomes to bet on. As part of our relaunch, the revamp also allows us to introduce a new lotto trilogy to the gaming industry, meaning that we can offer three games in one as a set. As part of that is the demand for live authenticity by players – and we've introduced CCTV cameras for both our players and regulators, which add an additional level of integrity for the live-action playing out in the studio.
SBC: How does the overhaul reflect BetGames wider values and aspirations for commercial growth?
AG: We're all about delivering excellence and staying unique. As part of our dedication to delivering the very best, we're always actively paying attention to the details and focus on hearing what our players need. Integrity and indeed a perfectly packaged premium product suitable for the best tier-one lobbies out there was top of the agenda.
For us, we see this as a key way of setting the scene for the next generation of lotto. Our new Emerald lottery machine, which was first introduced with Lucky 5 to resounding success, has been key to that and to say it's proven itself as an engagement driver would be modest.
Updating our UX and UI to deliver a next-gen experience was also essential and we've introduced picture-perfect HD streaming availability, as well as the introduction of graphical balls via our stream, to really kick the visuals into a new dimension.
Last but not least, I definitely believe that we've learned our lessons well as to just how unpredictable the world can be. Designing a product that can offer multiple contingency plans in case of a similar situation with COVID, allows us to run games successfully without even having presenters in the studio.
SBC: Were any of the changes made as result of player/operator feedback? Or born of a general desire to keep things fresh?
AG: A combination of both… and even more! Everything we did in the relaunch was born both out of a target to listen to exactly what our players and partners wanted, as well as bringing our own expertise to the table with what we believe would make it truly unique.
For example, CCTV cams are particularly popular in certain markets and being aware that our partners wanted this drove us to implement such an element – as well as the additional value-added proposition it would bring to compliance ops.
Moreover, another key feature was our desire to circumvent the language barrier that can make it difficult to enter new markets – cue our ability to now deliver in multiple languages, no longer just English.
SBC: Are there any other changes to your existing offering in the pipeline? What else can we expect from BetGames for the rest of the year?
AG: You can definitely expect many more! Wheel of Fortune was our first refurbished game to be launched this year and with it a fantastic new interactive outlook. The turn for our Lotto games comes next, with Lucky 5 due to be introduced on the 20th of July, with Lucky 6 on the 27th and Lucky 7 being the last one in the trilogy at the start of August!
This most certainly won't be the last on the list, as there are so many more exciting milestones in our roadmap to be introduced this year, with even more to follow in 2022! So stay tuned and make sure not to miss a thing, as we'll always make it our mission to be unique.