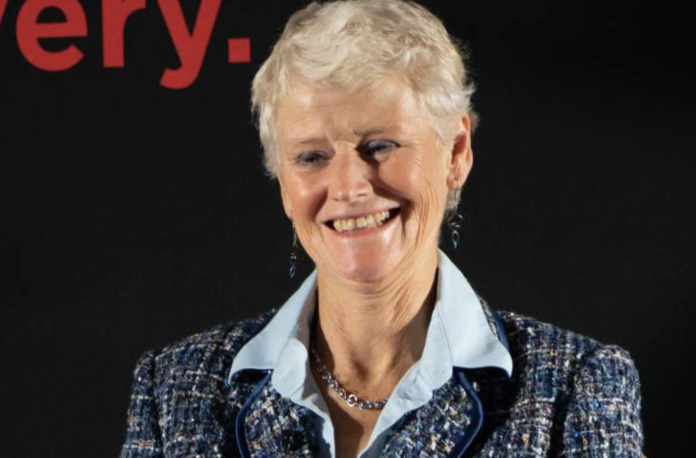 Brigid Simmonds (OBE), Chair of the Betting and Gaming Council (BGC), has urged the government to guarantee the funding of third sector organisations in its consultation of a mandatory levy on problem gambling harms.
Announced yesterday by DCMS, an eight-week consultation has been launched to gather stakeholder insights on the structure, management and oversight of a fixed levy collecting funds for problem gambling research, education and treatment (RET) disciplines.
Proposals drafted by DCMS, will see the NHS supported by UK Research and Innovation (UKRI) serve as primary commissioner of the funding RET projects and organisations across the UK.
Headline objectives see the government target raising £100m per year from direct levy contributions set at gross gambling yield for online operators whilst betting shop and casino operators will pay less 0.4% GGY.
This afternoon, Simmonds responded to the government's plans: "the reality is, the industry is already donating millions, supporting the frontline charities delivering this vital work."
Since its foundation in 2019, the BGC has called on all members to significantly increase their safer gambling contributions to the current voluntary levy arrangement, independently managed by GambleAware.
"The voluntary levy has existed for over two decades. However, our largest members recognised it required more financial muscle, and pledged an additional £100m over four years," Simmonds noted.
"Those members have gone further and will have donated £110m by March 2024, helping to sustain and protect a mature, interwoven and highly skilled network of third-sector RET providers, who boast decades of experience in this field."
Despite its concerns, the BGC supports the government's decision to transition the levy from a voluntary to mandatory mechanism, imposed on licensed operators.
However, the trade body will express its concerns on applying a one-size-fits-all approach to levy funding, which does not account for the diverse make-up of operators in the UK gambling market.
As such Simmonds questioned why the "National Lottery's contribution to GambleAware over the last three years has been approximately 0.01 per cent of their annual Gross Gambling Yield (GGY).
"While our members contributed in excess of £50 million between 2022/23, it seems absurd they should get a free pass when it comes to funding RET."
Yet of primary concern, Simmonds noted that the consultation must recognise the vital importance treatment, support and prevention services provided by third sector organisations.
The UK has established a leading network of problem gambling harm RET organisations which includes GamCare, YGAM, and Gordon Moody – organisations that have provided effective treatment across understanding the complexities of gambling addiction.
"Under the consultation, the vast majority of funding, between 40-60%, will go to the NHS, which is currently treating less problem gamblers than the third sector.
"This new funding model must protect the third sector, these are the experts, they should have the sustainable funding for their long-term future, or the levy will no longer be fit for purpose. Instead, it will be a hypothecated tax to raise funds for the NHS at a time when many Conservative MPs have said they would oppose new taxes."
Simmonds echoes concerns raised prior to the consultation by Margot Daly, Chair of GamCare – who wrote to MPs demanding that levy funding be ringfenced to ensure the continued support of the third sector in providing frontline treatment of gambling harms.
Daly cited that funding was essential to support existing stakeholders as 90% of treatment and support for gambling harms comes from local third-sector organisations with robust community ties.
The BGC will continue to support the NHS expansion of its network of specialist gambling clinics across the UK, that plans to open new facilities in Milton Keynes, Thurrock, Derby, Bristol, Liverpool, Blackpool and Sheffield.