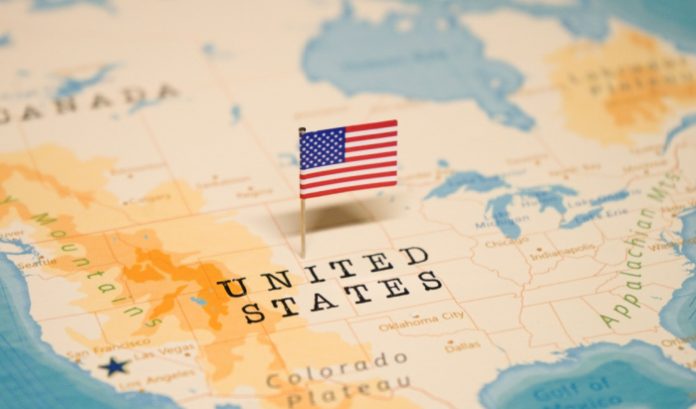 From the – some may argue – privileged position the European betting, gaming and lottery customer has found themselves in, the phenomenon of lottery courier apps that has emerged in the US is slightly unusual.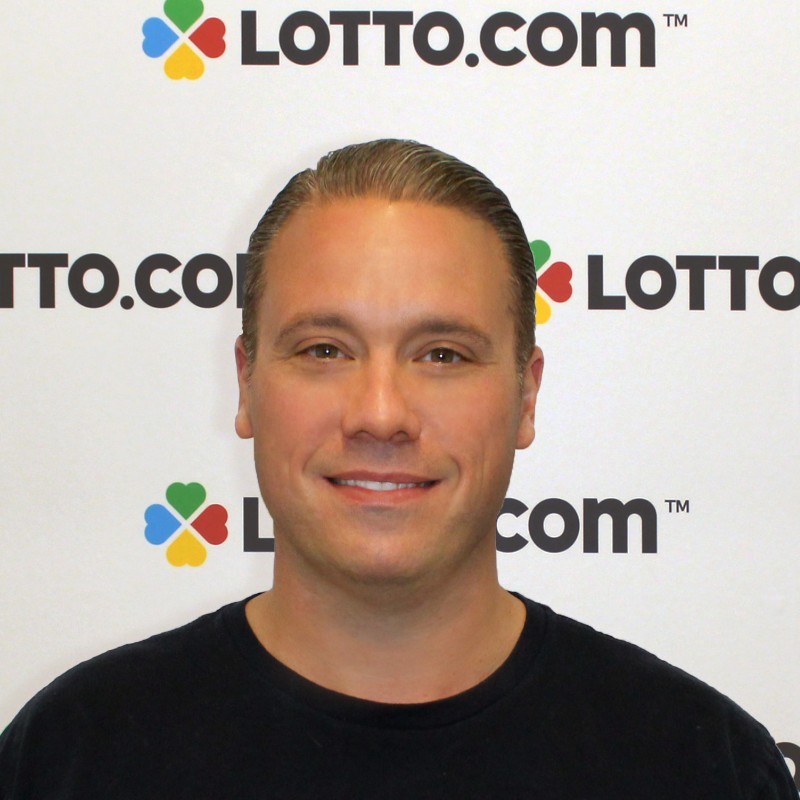 Thomas Metzger, CEO of Lotto.com, one of the leading lottery courier apps in the US, explained why this unique aspect of the American lottery experience has come to acquire a high level of prominence in the sector.
Lotto.com celebrated a milestone earlier this year when it reached one million users. In the time between that achievement and this interview, the figure rose even further to 1.2 million. 
In Metzger's view, the reason for Lotto.com and other courier services' success is simple: "We've found that frictionless, low-barrier customer experience has been really successful, and has set us out from the crowd."
"An extension of the retailer"
Lotto.com's platform was built with the ecommerce model in mind, with the firm's CEO citing Amazon as a key inspiration. The service has been designed around the cloud, without the need for an app download or deposit via a traditional wallet.
"We built our platform as a bespoke platform for lottery couriers, and we believe it is the latest and greatest technology," Metzger said. "We wanted it to be as frictionless an experience as possible for the customer. We've found tremendous success with that."
But what purpose do platforms such as Lotto.com serve to the average US customer? In Metzger's view, the courier's service is essentially "an extension of the retailer," and in the context of US market conditions, it brings several benefits to both customers and operators.
The lottery sector is a goliath in the US, that is undoubtable. With 46 states operating a government-sanctioned lottery product, pan-North American lottery represents a vast segment of the wide US gambling sector.
As with all countries, opportunities come with challenges to overcome, and as always, regulation is a key hurdle. Most US states require some sort of legislative or regulatory approval to move forward with a lottery product.
Although at the federal level a ruling by the Office of Legal Counsel (OLC) back in 2011 allowed states to set up their own internet lottery, only 10 states have taken up this opportunity in the 12 years since.
Metzger continued: "There is a challenge at the state level to get that regulatory approval, and the great thing about the courier model is that it is legal in every state in the country except two. It doesn't require any legislative proposals or regulatory approvals, and is really the fastest way for a state operator to get online and broaden their reach and customer base."
"An extension of marketing"
In this sense, Lotto.com's CEO explained, couriers are not only an extension of the retailer but also an extension of the lottery. These companies assist state lottery operators which have not yet gone online by allowing customers to order tickets via their app.
This is not the only way couriers can function as an extension of the traditional lottery system, Metzger asserted, as many state lotteries are bound by legislation to limit their marketing. The couriers can provide a boost in this regard too.
For the most part, state lotteries – as either directly state-owned corporations or agencies – are unable to allocate more than 1% of sales towards marketing efforts and so must "pick and choose their channels carefully."
In contrast, couriers are not restricted in how they market themselves or in how much of a budget they allocate for such activities, but they still function as a platform for customers to purchase tickets.
"From a marketing standpoint, we spend millions of dollars on each state we are in that the lottery just spends on retail," Metzger remarked.
"Hopefully lotteries view us as an extension of their marketing department. Our model is legal in all but two states where there are lotteries, and so there is no barrier for them to adopt the courier model."
"Plus, from a marketing standpoint, we are very comfortable spending and as we all know, customer acquisition isn't cheap. We are comfortable with that upfront cost to acquire a customer and make that back in the future, and that is not in a state lottery's DNA, they're not in the business of taking on risk."
"That's something that we are happy to do all day, and we are comfortable with making a good return on our investment."
This is not to say that concerns haven't been raised about the courier sector, however, despite the benefits and services Metzger believes companies such as Lotto.com can offer state operators.
"We are not a disruptor"
One particular concern revolves around cannibalisation. As couriers are used by customers to make a retail purchase online, Metzger observed that some state directors have questioned whether the apps will disrupt this traditional sector.
"We are not a disruptor, our mission is to reach new customers and those who are not currently playing the lottery," the CEO continued.
"We are making the overall pie bigger and reaching new customers and in turn generating returns to good causes such as lotteries in the US service, which in most cases is education."
"I've been asked to prove that we are not cannibalising retail. It's tough to do that as most lottery sales are done in cash and anonymously, but the great thing about our customer data is that it proves our customer base behaves very differently."
"Couriers and the traditional retail route of lottery purchase have vastly different customers in Lotto.com's view. In one sense," Metzger explained, "Lotto.com encounters significantly more 'jackpot chasers' than retailers."
These are the customers who rarely buy a lottery ticket unless a substantial jackpot is on offer. The recent Mega Millions, which reached a jackpot of over $1bn, is a prime example of this.
The main difference becomes apparent when it comes to retention, Metzger argued, explaining "we have the tools and the ability to retain customers where retail doesn't" and pointing to Lotto.com's 80% customer retention rate.
This difference between Lotto.com's customers and those who focus solely on retail is shown by product preferences, he continued, citing New Jersey as an example – Lotto.com's two biggest sellers in the state are Powerball and Mega Millions, whilst the top games in the state, in general, are Pick Three and Pick Four.
"The behaviour we are seeing online is that our customers are agnostic about convenience fees," he said. "They have a higher frequency and have higher spend, they are younger and more tech-savvy than your traditional retail customer."
'The biggest benefit lottery has seen…."
Lotteries are, of course, not the only US gaming stakeholders which have looked to online possibilities in recent years. The 2018 repeal of PASPA opened the floodgates for a raft of sportsbooks such as FanDuel, DraftKings and BetMGM to establish themselves as prominent players.
In this context, it may seem that the lottery operators, especially those with exciting betting offerings as well as traditional draws, would have their work cut out when it comes to competing with some of these big-budget sports betting names.
The shift from retail to online sales at lottery operators is nothing new to Metzger, who witnessed UK National Lottery operator Camelot's web transition whilst working for the company in 2009.
From his perspective, the onset of online sports betting in the US has benefited the lottery sector, particularly regarding customer trust. He explained: "Customers have a high sense of security with betting online, but here in the US we are still in the infancy of digitising the market."
"What sports betting and igaming have done for us is increase customer confidence in betting online. That's the biggest benefit the lottery sector has seen, increasing confidence and making people realise it's really a safe environment."
Metzger noted that whilst benefiting from growing customer trust as a result of sports betting, lottery companies do not need to worry about these firms encroaching on their customer base.
Similar to his arguments regarding cannibalisation concerns between couriers and retail, the simple reason for this is differing customer profiles and lower barriers to entry.
It is impossible to deny that lotteries have by far the biggest customer base in the US, with estimates putting up to 80% of adults as lottery players.
Good causes funding, with around 50% of every dollar processed by Lotto.com being directed towards these initiatives, also provides the sector with a boost to both public image and morale.
"We are much more accessible, but there are also the huge jackpots, it's a life-changing experience. The New York Lottery had a very popular commercial, 'all you need is a dollar and a dream,' and I think that sentiment still rings true."
"It's a very different experience from sports betting, and because in a way it is a big raffle it doesn't require as much skill like odds making or the money line, which some people like to do a lot of maths on."
'On the innovative side of things' at Lotto.com
So where now for Lotto.com? Having reached 1.2 million users, the group is establishing itself as one of the biggest courier apps in the US. Lotto.com also made a splash in New Jersey recently when Governor Phil Murphy heaped praise on the firm during a visit to its Jersey City headquarters.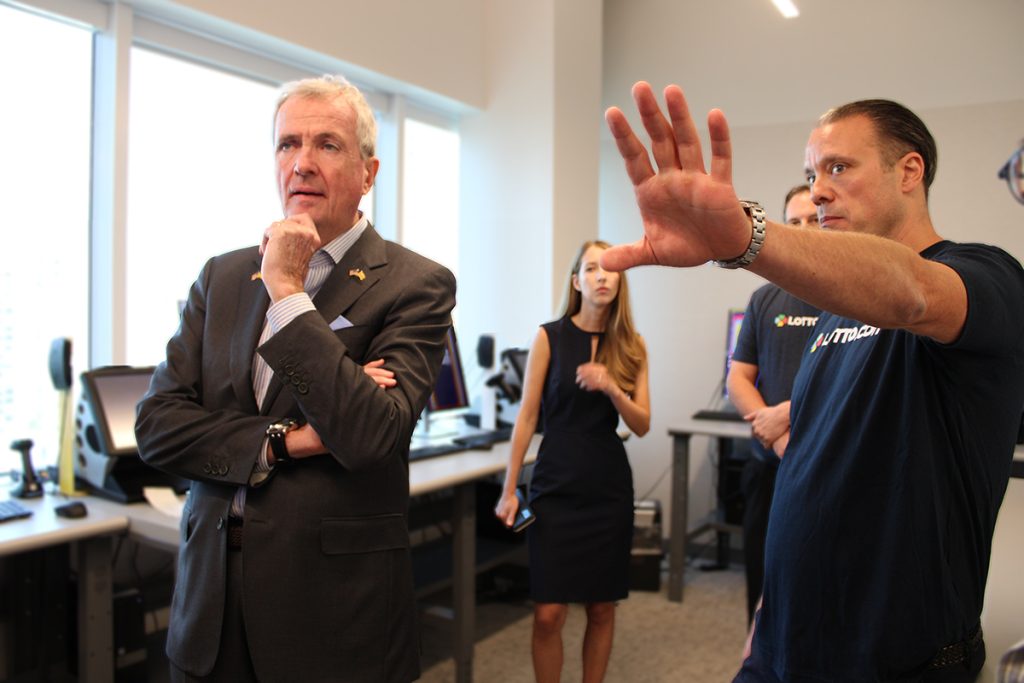 Looking ahead, from a product perspective, Metzger expects Digital Scratch Tickets to take on increased prominence in the US lottery sector, stating that this offering has "really been exceeding expectations" and is experiencing a crossover among draw-based customers.
"I expect to see us expand that into new markets and obviously we have expansion plans to enter new states," he said.
Whilst acknowledging that Lotto.com cannot go into too much detail on which states it plans to launch in next, the CEO did provide some perspective into what is shaping the group's expansion strategy as his discussion with Lottery Daily drew to a close.
"If you look at the map of the US, you can look at where the population is and where the lottery sales are. We're going to prioritise the higher population states over smaller ones."
"It's a really exciting time for Lotto.com and we're proud to be on the innovative side of things and of our mission to bring new customers to the game and really grow returns to good causes."