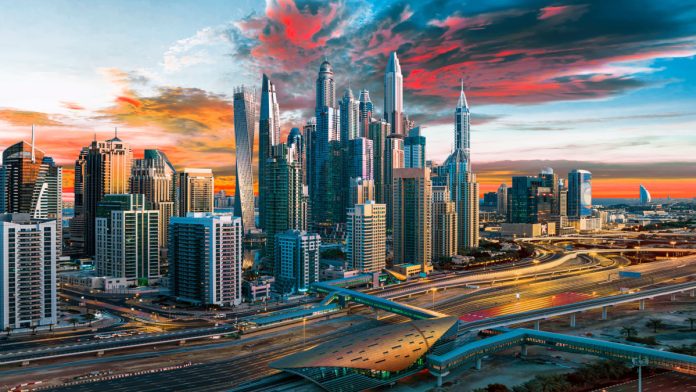 The government of the UAE has hired two seasoned US betting and gaming executives to front a new regulatory body for the country, General Commercial Gaming Regulatory Authority (GCGRA).
UAE state media reported that Kevin Mullally and Jim Murren have been assigned respectively as Chief Executive and Chairman of the regulator, which will be tasked with oversight of UAE's budding gaming and lotteries sector.
The duo bring with them extensive experience of the US gaming sector, with Murren in particular having experience of working with businesses and government in Dubai, which is the main market of interest to international firms eyeing up the UAE.
Murren most notably worked in the senior echelons of MGM Resorts International between 1998 and 2020, holding the roles of Chief Financial Officer, Chief Operating Officer and ultimately Chairman and CEO.
Under his tenure the company's business relationships in Dubai grew significantly. The Las Vegas-based operator entered into an agreement with the Dubai World investment group to construct the CityCenter development in the Las Vegas strip.
MGM went on to acquire Dubai World's 50% stake in the development for $2.12bn, but would also expand its foothold in the UAE under Murren's leadership by constructing hotels in the country.
Commenting on his new role and the appointment of Mullally, Murren said: "I am delighted at the appointment of Kevin Mullally. He brings unparalleled category experience and will be invaluable in creating a fit-for-purpose regulatory framework for the UAE."
The debut Chief Executive of the GCGRA has also amassed extensive experience of the igaming space via a three-decade career in the US. Mullally has served as Executive Director at the Missouri Gaming Commission (MGC) between 2000 and 2006.
After 13 years with the MGC he joined Gaming Laboratories International (GLI), working for 17 years in the capacities of General Counsel and Director of Government Relations and then Vice President of Government Relations & General Counsel.
The UAE is currently home to its own state-owned lottery operation, Emirates Loto, but global interest in the casino opportunities of the tourist hotspot have proliferated in recent years.
For example, Wynn Resorts CEO Craig Billings stated in the group's Q2 webcast earlier this year that he expects the firm to 'imminently' secure a licence in Dubai, where it is currently building a huge casino resort.
Mullally remarked: "I am delighted to have been appointed as the inaugural CEO of the GCGRA. With my experienced colleagues, I look forward to establishing a robust regulatory body and framework for the UAE's lottery and gaming industry."
UAE state media outlined that the GCGRA's main remit will be to maintain 'an effective, safe, and responsible gaming industry' via regulatory management and licensing of the sector, as global interest in Dubai's gaming prospects continues to grow.