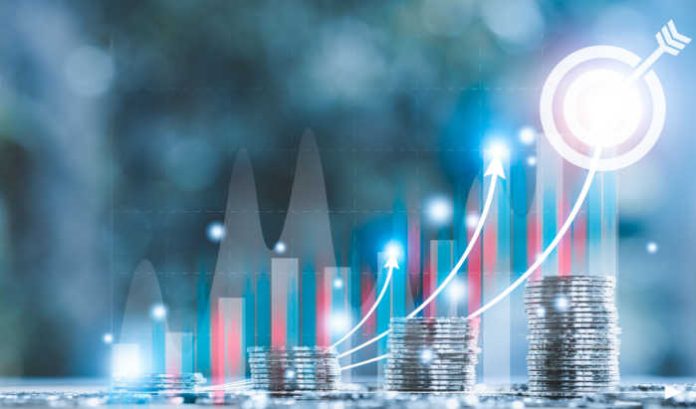 Digital lottery provider Jumbo has detailed a year of growth and development, attributed by the firm to the resilience of the lottery industry.
The Australian company reported full year revenue – covering the July 2022-June 2023 timeframe – of AUS $118.7m, a 14% increase on corresponding FY22 income of $104.3m.
Likewise, EBITDA also grew 7% to $58.9m (2022: $55.1m), with the margin increasing from 55.1% to 58.9%. Both revenue and EBITDA growth boosted by time-to-value growth of 29% to $851.9m ($659.9m).
Jumbo CEO and Founder, Mike Veverka, said: "FY23 jackpots were volatile to say the least. The first and third quarters were relatively subdued for ticket sales, while the second quarter was our best ever, underpinned by a record $160 million Powerball.
"FY23 represents only the second year in the last decade where lottery ticket sales have declined, and in both cases the decline was marginal. When we look back through several years of data, this does happen and inevitably normalises over time."
Jumbo further detailed that there 42 Powerball and OzLotto jackpots during FY23 was down by 9.3% of its average value, from $40.7m to $36.9m – but the group emphasised that, as stated by Veverka, the jackpots were marred by volatility.
There were only five jackpots greater than $50m throughout the whole year, with 'relatively subdued' large jackpots in the first and third quarters for the 'lowest average value per jackpot periods' witnessed in four years.
However, the picture was different in Q2 as a 'strong recovery' in jackpots occurred, with a $160m and $100m powerball. This volatility contributed to a 2.5% decline in TTV for Jumbo's Lottery Retailing business, the firm explained, with this figure standing at $449.1m.
Revenue for this segment increased marginally by 0.2%, whilst EBITDA rose 1.4% to $30.5m, reflecting an EBITDA/revenue margin of 33.4% (33.1%).
Meanwhile, the group's Software as a Service (SaaS) division reported TTV growth of 18% and revenue growth of 15%, although EBITDA dropped 2.5% to $27.7m, with a lower margin of 65.3% (67.7%).
The group attributed this to "lower internal revenue from Lottery Retailing as a result of lower TTV, and higher employee and technology costs".
Lastly, the group's Managed Services division reported revenue of $18.7m, TTV of $206.8m and EBITDA of $6.2m – with a margin of 33.4% (17.5%), having been significantly expanded by the acquisition of Canadian firm Stride.
Veverka concluded: "Our player health metrics remain robust, despite the unfavourable profile of jackpots. Lotteries remain a category of spend that continues to prove resilient to economic downturns, including the current environment of higher inflation and interest rates.
"The response to our pricing changes has been positive, supporting our premium price and premium service model. These changes combined with a more normal run of jackpots, continued growth in online penetration and the final step-up in The Lottery Corporation service fee, mean we are well-positioned for FY24 and beyond."