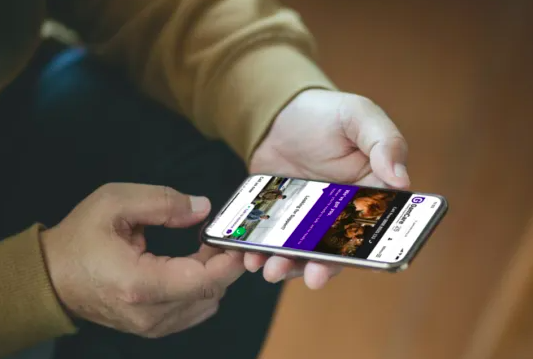 GamCare has launched its new 'Online Community' to provide users with seamless access to its online support services.
Branded as a 'space to connect', GamCare's new Online Community has integrated the problem-gambling's treatment support charity's forum, chatrooms and MyGamCare into a single destination for users.
"Now through one login and in one integrated space, users can view our growing selection of online tools to help connect with others, as well as manage gambling behaviours," GamCare explained.
Changes will see users log in through an Online Communities area, using their same GamCare account and password. Once in the Online Communities area, users can navigate back to the main GamCare site through the main menu.
In addition, GamCare has bolstered its Online Community with new features including a new chatroom calendar to see all upcoming sessions, as well as a new forum design and layout.
GamCare maintains that its Forum and Chatrooms will remain strictly confidential for users who can sign-up using anonymous usernames. The Forum and Chatroom will continue to be supervised and moderated by trained advisors of the National Gambling Helpline.
"As our digital tools and services continue to evolve, we expect our Online Communities will too," GamCare concluded.
In further developments, last week GamCare announced the appointment of UK Charities veteran D'Arcy Myers as Interim CEO.
Myers takes leadership of GamCare as treatment support organisations wait for the UK government to finalise plans on how a statutory levy will operate and administer funds for problem gambling research, education, and treatment (RET) projects.
Myers commented on his role: "I am excited to be joining GamCare and supporting our staff and partners in the hugely important work they do. I look forward to meeting as many staff, service users, and partners as possible in the coming weeks."