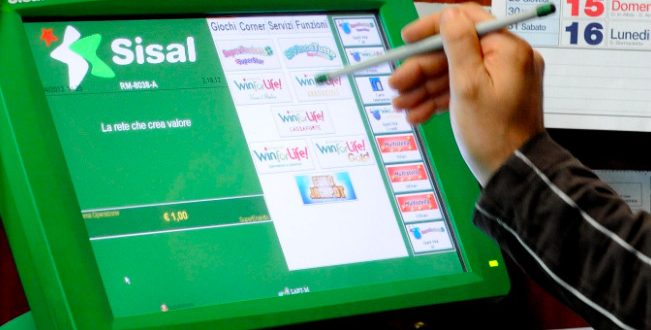 Flutter Entertainment posted positive results for the first half of 2023 as group revenue continued to grow and losses turned into profits, and the firm praised the contribution of its recently-acquired Sisal lottery unit.
The FTSE gambling group saw revenue increase 42% to £4.8bn (£3.4bn), whilst profit increased significantly from a loss of £112m to a gain of £128m, accompanied by a 76% rise in adjusted EBITDA to £765m (£434m).
The integration of Sisal into Flutter's portfolio was cited as a key driver of growth for the first half of the year, with the Italian-facing lottery brand reporting an 8% increase in pro-forma revenue and 8% growth in adjusted EBITDA.
Lauding Sisal as a 'gold medal brand' in Italy, Flutter noted that revenue from the country had risen 17% as the company reported "excellent online cross-sell via a market leading product".
Meanwhile, the brand has also begun to find success further afield after being acquired by Flutter for £1.6bn in August of last year. A notable development was when the firm secured the tender to operate the national lottery of Tunisia, further solidifying its position after having built up a strong presence in Turkey.
"With the addition of Sisal we have now also added a market leading lottery product to our portfolio," said Flutter CEO Peter Jackson.
"This has already proved an important route to new markets with a lottery-led regulatory framework such as Turkey, and will also act as a future path to additional lottery-led markets for Flutter going forward."
The takeover of Sisal did, however, negatively impact Flutter's net debt – this figure rose from £3bn in H1 2022 to £4.6bn this year, a direct impact of the $1.6bn transaction cost for acquiring Sisal.
Operating costs also rose, partly as a result of the M&A, by 27% from £1.6bn to £2bn, although heavier investment in marketing and product across the group and particularly in the US was also cited as a reason for this.
Further praising Sisal's contribution, Jackson remarked: "The acquisition of Sisal in August 2022 contributed to strong organic growth in key International markets and we delivered market share gains within UK & Ireland which more than offset softer market conditions in Australia, coinciding with a normalisation of COVID player engagement when compared with the prior year."