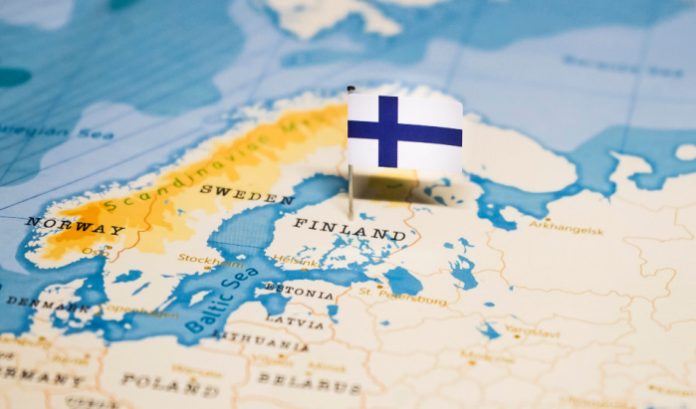 Marketing activity during this week's World Rally Championship (WRC) in Finland is being monitored heavily by the country's National Police Board (NPB).
Law enforcement believes that unlicenced overseas betting and gaming firms may seek to market their operations and products during the tournament.
Under FInnish law, the Veikkaus Oy monopoly holds exclusive licencing for lottery, betting and gaming products, and so overseas companies conducting marketing during the WRC would violate national law.
NPB Senior Adviser, Johanna Syväterä, said: "Attempts to market the brands of international gambling service providers and their games may appear during the event, in the form of logos printed on marketing materials.
"Moreover, marketing may appear along the rally route, on competitors' clothing and fan merchandise, on video screens and light panels, in the background screens for interviews, and brochures, stickers and other giveaways."
The stated purpose of Finland's gambling monopoly is to prevent 'misuse and crime' associated with gambling, the NPB affirmed this week. In particular, authorities aim to reduce potential economic, social and health impacts of gambling.
Illegal marketing of betting and gaming has become an area of attention for the Finnish police of late, with an investigation into a Malta-based operator accused of 'aggressively marketing gambling' initiated in April.
This operator was later revealed to be Betsson Group's BML Group subsidiary, which became the first betting firm with a Malta Gaming Authority (MGA) licence to be fined and subject to a prohibition order by the Finnish police.
Commenting on the police's announcement regarding the WRC rally, Antti Koivula, Partner and Legal Advisor at Legal Gaming Attorneys at Law, remarked: ""The NPB's campaign makes perfect sense and came as no surprise.
"They have, for years, paid special attention to illegal gambling marketing that takes place in major events organised in Finland, as well as to the illegal use of Finnish sports stars in marketing. The WRC Finland provides the NPB with a perfect opportunity to do both."
With the WRC now into its second day, the Finnish police are conducting monitoring of various types of marketing. This includes direct and indirect advertising and sponsorship activity.
Syväterä continued: "Sponsorship can be estimated to be a particularly interesting marketing method for gambling service providers because it reaches a designated, specific target group whose level of interest in sports betting, for example, may be above average. In addition, positive images associated with the sponsored person or sports can be associated with the brand."
Operators violating Finnish marketing laws during the tournament could be subject to administrative fines, determined by each individual company's net sales or taxable revenue.
This can be a maximum of €10,000 and a maximum of €5m for businesses and a minimum of €500 and maximum of €40,000 for individuals.
Syväterä concluded: "The primary purpose of enhanced supervision is to prevent unlawful marketing effectively in advance. We hope that informing the event participants in advance will suffice as a preventive measure so that no unlawful marketing occurs at the event. If, for some reason, this is not the case, we are prepared to act quickly on this."
According to Finnish Competition and Consumer Authority (FCCA) data cited by the NPB, problematic gambling is 'more common' outside Finland's exclusive licence system. The FCAA estimates that the unlicensed sector attracted around €520-€590m in 2021.
This proliferation of the unlicenced industry has influenced calls for change to the Finnish licensing system, however, which could potentially lead to a loosening of the marketing laws the NPB is enforcing at the WRC this week.
Finnish authorities confirmed in June that reform to the current framework – which will be completed by 2025 – will introduce a partial-licence system where Veikkaus Oy will retain a lottery and casino monopoly but private sportsbook firms will be allowed to enter the market.