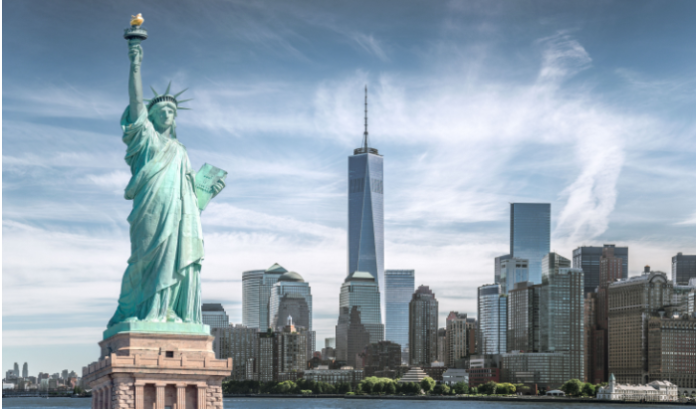 New York gained a new lottery courier app this week as Jackpot.com took its offering live in the Empire State, receiving investment from prominent local sports owners.
The company, headquartered in San Francisco, has received the financial backing of New York Yankees' parent company Yankee Global Enterprises and New York Giants Co-owners, the Tisch family.
Additionally, Jackpot.com has also supported its launch in the US' third most populous state via a partnership with the New York Yankees of Major League Baseball (MLB).
Jackpot.com CEO and Co-Founder, Akshay K. Khanna, said: "We're thrilled to announce Jackpot.com's launch in the Empire State, the nation's second-largest lottery market.
"Jackpot.com is happy to help New Yorkers order official state lottery tickets online with increased safety, security and convenience. At Jackpot.com, we're always striving to increase accessibility and elevate the player experience by making it more convenient and secure for players to order lottery tickets, ensuring players don't lose a winning ticket."
Jackpot.com's platform purchases tickets for Powerball, Mega Millions, Cash4Life, New York Lotto and Pick 10 on behalf of its customers for official state lottery retailers.
Customers receive a scan of their tickets and receive any prizes of $600 or less directly into their accounts, with winnings over this amount redirected securely to the New York Lottery.
New York Yankees Senior Vice President, Tony Bruno, added: "The Jackpot.com platform has an innovative design and provides users an easily accessible interface to order official lottery tickets. We know that it will be enjoyed by consumers, and the Yankees are excited to see it launch in New York State."
Lastly, Jackpot.com has also incorporated responsible gambling protections into its platform, such as daily deposit limits, access to safer gambling resources, self-exclusion and suspension services and automated notifications when problematic behaviour is detected.
The New York launch marks the second time Jackpot.com has leveraged a partnership with a provincial local sports team as it makes market entry, with the firm having entered a deal with the Cleveland Guardians when debuting in Ohio. In addition, the company is also live in Texas.
Carolyn Tisch remarked: "We think Jackpot.com has one of the best and most progressive solutions on the market to make the lottery more accessible to tens of millions of New Yorkers. 
"We are thrilled to be part of Jackpot.com's expansion in New York and its mission to positively change the way New Yorkers order official state lottery tickets."