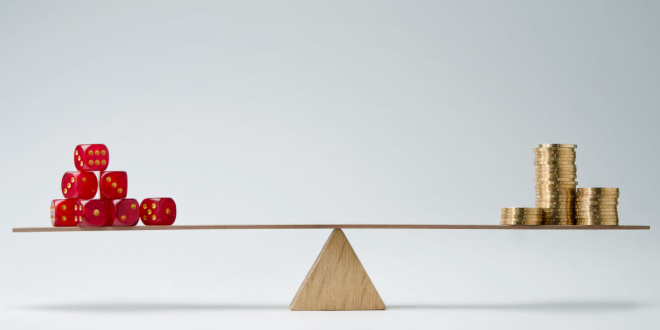 GambleAware has announced the industry's donations towards research, education and treatment programmes for the first quarter of the 2023/24 fiscal year. 
In total, the charity witnessed £430,813.59 in total, including £317,099.59 in Research, Education and Treatment (RET) contributions from gambling operators.
It also received just under £114,000 in non-RET donations (funds from unclaimed winnings or dormant betting accounts).
Neither Entain, Flutter Entertainment, bet365 or William Hill were present in the list of donors covering April-June 2023, however the omission of the 'Big Four' was expected due to the companies' large donations in previous quarters that are typically made annually.
Significant donations in the opening quarter of 2023/24 saw Betfred donate £50,000, solely-online sportsbook Betway pledge £25,000 and Star Racing, Virgin Bet and the Postcode Lottery donate £28,916, £22,836 and £18,708 respectively.
Although the UK is currently awaiting consultations on RET funding changes proposed in the Gambling Act white paper, the nation currently uses a system of voluntary donations from the gambling industry for RET and charitable funding.
While all companies with revenue above £250,000 pledge to donate 0.1% of gross gambling yield, and those below the threshold donating at least £250, the aforementioned 'Big Four' have indicated that they will increase their contributions from 0.1% to 1% by 2024.
Due to this pledge, Entain, Flutter, William Hill and bet365 have dominated GambleAware's donor lists in recent years, having contributed a combined total of £42.9m for the full financial year 2022/23, representing 92% of total donations (£46.5m).
As these operators were missing on GambleAware's latest report, the organisation pointed out that larger operators do tend to donate later on in the year after assessing their GGY. Despite this, GambleAware's Q1 2023/24 RET donations witnessed a 9% drop from the same period last year.
With white paper consultations set to make their impact on the industry, the UK's gambling treatment funding system could soon find significant changes as a statutory levy for RET was a key proposal laid out in the review.
This levy is something GambleAware has encouraged for some time, hoping for greater 'disparity' between smaller and larger operators regarding their RET funding in the form of a mandatory funding commitment.
The charity commented: "GambleAware welcomes plans for a statutory levy as outlined in the Government's Gambling White Paper and looks forward to its swift implementation."
Earlier this week, the UK government announced the first set of consultations to address the proposals of the Gambling Act review, with the RET levy to be addressed in the second round of consultations further down the line.