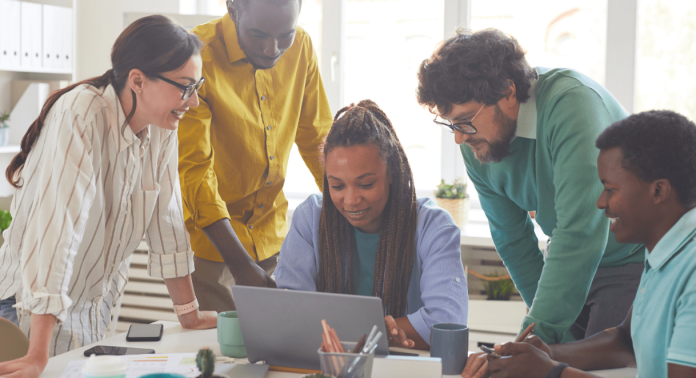 GamCare has notified stakeholders that the English Gambling Education Hub (EGEH) has published its first Insights Report after its initial networking event. The topic was the effectiveness of collaboration in addressing gambling harms among young people.
EGEH is a cross-collaboration research hub formed of seven organisations funded by GambleAware – including GamCare, Aquarius, ARA, Recovery for All, Beacon Counselling Trust, Breakeven, NECA, and YGAM – working to minimise youth problem gambling risks. 
In March, a maiden research event was held by the EGEH, attracting a hundred professionals from education, health, voluntary, and local authority sectors.
The assembly of experts in mental health, suicide prevention, youth work, and those offering training, support, and treatment for gambling-related harms manifested a shared commitment to raising awareness about the risks of gambling among young people.
The event served as an introduction to the Hub emphasising the pivotal role of collaboration in their mission: to provide clear, consistent, and quality information to facilitate and embed gambling education accessible to all.
In the light of the UK Gambling Commission's (UKGC) 2022 estimate, which identified 0.9% of 11 to 16-year-olds as engaging in harmful gambling and an additional 2.4% at risk, this issue warrants urgent attention. 
EGEH events are orchestrated to provoke thoughtful discussion and shared learning among network professionals. This collaborative effort aims to enhance service accessibility and cultivate age-appropriate resources while ensuring that the voices of young people remain central to the discourse.
The inaugural event allowed stakeholders to identify four central themes pivotal to its shared goal. Firstly, initiatives designed for young people are more likely to succeed when young people are actively involved in their development. This inclusive approach ensures that strategies are tailored to their needs and perspectives.
Secondly, the dangers of gambling to young people are very real and complex, with cross-sectoral links between this concealed harm and other risky behaviours and challenges faced by young people. This emphasises the necessity of cross-sectoral collaboration to comprehensively tackle this issue.
Thirdly, the participants acknowledged the challenges of securing funding in the voluntary sector. The competition for resources can act as a barrier to progress. A cohesive strategy, sharing resources and creativity, was seen as the key to overcoming this obstacle.
Finally, the importance of reaching out to diverse communities was underlined. The need to identify these communities, understand their unique situations, and connect with them effectively is vital for collaboration and the overall mission of EGEH.
After successfully hosting two networking events, the EGEH's commitment to expanding its network and impact is unwavering. The Hub is already moving towards its goal of providing consistent, quality information to help embed gambling education and make it accessible for all. It is simultaneously working to ensure that the insights gained directly from young people about how to connect with them for greater impact are woven into their strategies.
Moreover, the EGEH plans to leverage evidence-based approaches from partner organisations to tackle this issue effectively. With the focus on forging stronger partnerships, harnessing the power of collaboration, and using the insights derived from these engagements.
The EGEH is poised to play a crucial role in preventing gambling-related harms among young people taking on an inclusive approach to bring about positive change in this critical area.