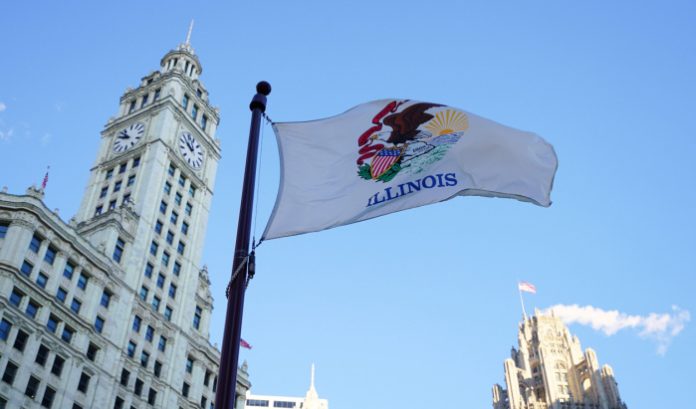 The language of a bill in the Illinois Senate intended to bolster responsible gambling messages for sports betting products has been replaced with wording focusing on lottery products.
Originally filed by Senator Bill Cunningham, SB1508 initially envisioned a requirement for online sportsbooks to display a pop-up ad featuring information about responsible and problem gambling after every 10 bets placed.
The Bill was later revised to cover the following:
"The (Illinois Gaming Board) shall require a licensed online sports wagering operator to, at least once every hour, display a message advising the individual on the time elapsed since logging on, advising the individual of the amount of money wagered since logging on, and including hyperlinks to websites and telephone numbers that offer gambling addiction assistance."
The sports betting bill was passed by the state Senate with a unanimous 54-0 vote, but has now been gutted in the Illinois House of Representatives to allow for the issuance of several new lottery scratch card games.
These new games are designed to benefit charities and community groups such as multiple sclerosis research, homelessness reduction, cancer research, the United Negro College Fund and Alzheimer's care.
No more than 10 of the scratch-card games will be issued, with net revenue equally divided among the aforementioned causes.
The bill was subsequently approved by a 78-30 vote in the House before being returned to the Senate for a concurrence, where it was again approved by a vote of 35-18 although losing Sen. Jil Tracey as a co-sponsor.
Consultant Brianne Doura-Schawohl noted on Twitter that the bill would have marked a national first in the US for online sports betting in a state with higher than average problem gambling issues.
This is the second time this legislative season that a bill has been amended with language designed to expand gambling. Earlier this year in an arguably more egregious move, Georgia lawmakers used a bill to celebrate children's soap box derby race in a last-ditch effort to legalise sports betting that ultimately failed.
The bill now heads to Gov. JB Pritzker's desk for signature with no remnants of its original intent to address problem gambling issues in the state.