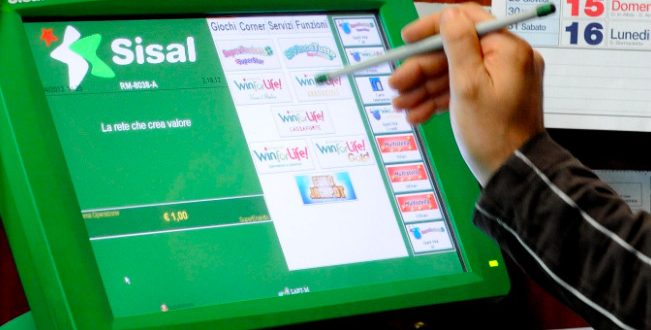 Regulatory changes in the UK and FanDuel's rapid growth in the US were unsurprisingly major talking points following Flutter Entertainment's Q1 2023 trading report, but some light was also shed on its lottery operations.
The focal point of Flutter's lottery business is Italy, where the group acquired Sisal last year – described by the firm as one of its 'gold medal' takeovers. This development has subsequently enabled Flutter to expand its reach into Tunisia and Morocco via Sisal's successful tenders.
Commenting on its Italian activity, Flutter CEO Peter Jackson and CFO Paul Edgecliffe-Johnson emphasised Sisal's adeptness at developing innovative ways of engaging and retaining online customers.
"We've also continued to retain the levels of retail engagement that we had pre-COVID as the year the markets reopen," he said.
"The combination of those things is really what's driving the Italian business. I think Sisal is doing a pretty unique job of actually driving great product innovation to get customers online and capture them and there's really interesting innovations."
This has included Sisal's sports products as well as its lottery offering, the latter of which marks a first for Flutter which, until the 2022 acquisition, was predominantly an omnichannel betting and online casino-oriented operator.
Discussing the group's international operations, newly appointed CFO Edgecliffe-Johnson placed a heavy emphasis on the 'Flutter Edge' as playing a role in an accelerated group performance.
He said: "It's been great over the last couple of months getting around to various locations in the Flutter group. Clearly seeing how the Flutter Edge is providing the group's many brands with lots of global scale and enabling those brands to deliver a more meaningful and powerful proposition in their local markets."
Rounding off his assessment of his new employer's strategy to one interested investor, Edgecliffe-Johnson explained the group's future approach to M&A.
In summary, the executives emphasised a determination to retain a 'gold medal' position, including acquisitions of 'gold medal brands' such as Sisal if opportunities arise.
"In terms of M&A, I think we will look at what's out there," he remarked. "We like to buy excellent businesses that we can grow in great markets, but feature lots of runway for growth."
Meanwhile, the executives also offered some comments on Flutter's position in the UK, where although the firm does not maintain a lottery offering, recent regulatory developments have introduced new proposals for the lottery sector.
"I think the market will be flat and probably have gone backwards, so we're taking share and are feeling really vindicated about the practical approach we're taking to safer gambling and our strong focus on recreational customers."
Responding to one investor's query as to whether product innovation or better keeping track with safer gambling requirements were behind Flutter 'meaningfully outperforming' its competitors, Jackson stated that the reality is that it is 'half and half'.
He explained that it is 'hard to say' whether it is the product or Flutter's competitors hitting hurdles on safer gambling, the company is continuing to 'race head' and it will be difficult for its competitors to keep track.