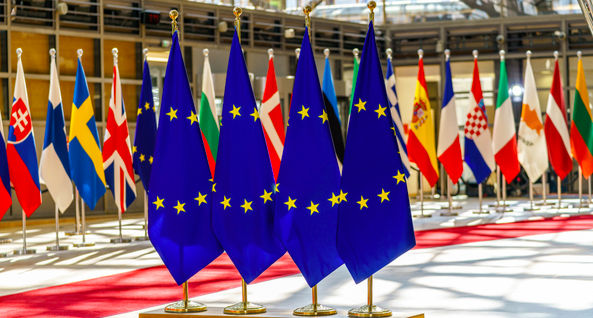 Gibraltar's Addition to the List of High-Risk Nations Raises Concerns for the Online Gambling Industry
The European Union (EU) has issued a stern warning to regulators and trade bodies, calling for enhanced due diligence measures when engaging in financial transactions with high-risk nations.
The directive comes in the wake of the European Commission (EC) updating the "Regulation on High-risk Third Countries" in December 2022.
The regulation targets countries with strategic deficiencies in their anti-money laundering (AML) and countering the financing of terrorism (CFT) measures. The list includes sectors like banking, insurance, and notably, gambling. Businesses operating in these sectors must exercise increased vigilance when dealing with transactions and relationships involving high-risk third countries.
Currently, the list of jurisdictions with AML/CFT deficiencies includes Afghanistan, Barbados, Burkina Faso, Cambodia, Cayman Islands, Democratic Republic of Congo, Gibraltar, Haiti, Iran, Jamaica, Jordan, Mali, Morocco, Mozambique, Myanmar, Democratic People's Republic of Korea, Panama, Philippines, Senegal, South Sudan, Syria, Tanzania, Trinidad and Tobago, Uganda, Vanuatu, United Arab Emirates, and Yemen.
Gibraltar, a key hub for the online gambling industry, was added to the list of high-risk nations in March 2023. As of May 2022, Gibraltar is home to 45 gambling licenses and employs a workforce of 2,000.
The Financial Action Task Force (FATF), a financial monitoring agency under the G7, had previously placed Gibraltar on its "greylist" for increased transaction monitoring in 2022.
While the EC takes FATF assessments into account, it also conducts autonomous evaluations of countries, considering eight essential areas in combating financial crime. EU regulators and trade bodies have reminded businesses and individuals to remain vigilant in preventing money laundering and other illicit activities originating from high-risk third countries.
This update to the EU's regulation on high-risk third countries aligns with its commitment to combating money laundering and terrorist financing, as part of ongoing efforts to maintain the integrity and stability of the financial system