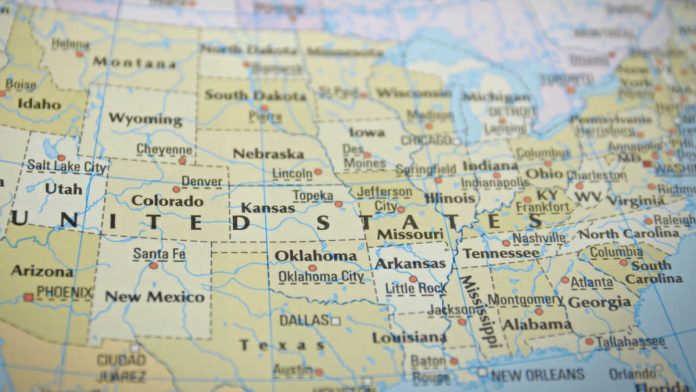 The state lotteries of New Hampshire, Virginia and Michigan set records this week, recording their highest-ever jackpot prizes from Instant Win Gaming (IWG) titles.
The trio set the new highs during the first two months of 2023, with the most recent occurring on 22 February, the New Hampshire Lottery's "Premier Jackpot" awarded a payout of $392,703 to one player.
Meanwhile, in early February, a Virginia Lottery player won a $785,414 jackpot prize through its linked Commonwealth Jackpots family of einstants.
The month prior, the Michigan Lottery awarded a $403,618 jackpot prize via its Monthly Jackpot second chance jackpot einstant.
Rhydian Fisher, IWG CEO, said: "Congratulations to Michigan, New Hampshire, and Virginia lotteries for each setting eInstant progressive jackpot records.
"We were very proud to offer the first einstants progressive jackpot game with the Virginia Lottery back in December 2020, and since then we've launched over 70 progressive jackpot einstants across North America."
IWG is an einstant games provider to NASPL/WLA-member lotteries, and all of the above record jackpots were won using its products.
For New Hampshire, the "Premier Jackpot" game features a progressive jackpot top prize and the firm's InstantBoost with a set of in-game actions unlocking new ways to play and win.
IWG also funds Virginia's Commonwealth Jackpots by a portion of sales from three IWG Games, Lucky Golden Multiplier – which the record $392,000 was won using – Icy Winnings and Magnificent Multiplier.
Lastly, the Michigan Lottery's Monthly Jackpot is powered by IWG's InstantReplay and is funded by a percentage of game sales, with all players automatically earning entries into an end-of-month second chance drawing.
As it stands, the Michigan Lottery has awarded $1.7m across 10 Monthly Jackpot Second Chance Progress prizes since starting the promotion in April 2022.
Last October, the Pennsylvania Lottery awarded an industry-record $1.6m jackpot, using IWG's Big Keystone Jackpot enstant game.
"Each progressive jackpot game builds upon our experience from the previous to continually improve the product for lottery players," Fisher continued.
"What I love about all these record-setting jackpots is that they leverage the combination of IWG game styles and technologies to drive this excitement.
"Whether it's InstantJackpot, InstantReplay, InstantBoost or InstantLink, they all offer a tailored product specific for the need of each lottery. It's very exciting and we look forward to growing the jackpot category further in 2023."