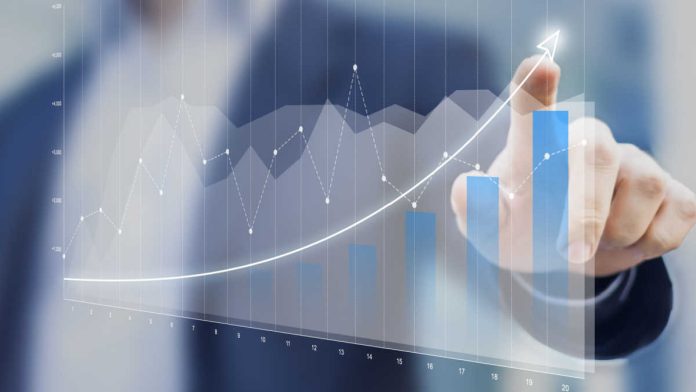 Jumbo Interactive has reaffirmed its 2023 outlook after a 'strong recovery' during the second half of 2022, detailing a successful integration of Canadian platform Stride.
The Australian digital lottery platform provider reported revenue growth of 18.1% during 1H23 (1 June-31 December 2022) to A$62.4m (1H2022: A$52.8m), with a slightly decreased revenue margin of 15.0% (16.1%).
Meanwhile, EBITDA rose by 7.4% to A$30.4m (A$28.3m), with a margin of 48.8% (53.7%), whilst time-to-value (TTV) increased by 27.2% from A$327.9m in 1H22 to A$417m in the final six months of last year.
A product breakdown saw the group's Lottery Retailing division report revenue growth of 7% and TTV growth of 8%, although the revenue margin fell by 0.1%, attributed by Jumbo to 'a shift in product mix with a relatively higher proportion of Powerball ticket sales.
However, an increase in the services fee Jumbo pays to The Lottery Corporation Ltd – the divested lottery arm of Tabcorp, now its own separate ASX- listed enterprise – caused EBITDA to fall by 3% to A$15.3m (A$14.8m).
Jumbo stated that the success found by its Lottery retailing unit was largely driven by 23 Powerball and OzLotto jackpots during the first half of the 2023 financial year, with the average value per jackpot up 10% to A$41.7m.
Although Q123 jackpots were 'relatively subdued', representing the lowest average value- per- jackpot period in three years, there was a 'strong recovery' from three powerball jackpots greater than or equal to A$100m.
Jumbo CEO and Founder, Mike Veverka, said "We are pleased with the solid growth achieved in 1H23 which reflects a strong recovery in jackpots in the second quarter, including the A$160 million Powerball, our best draw to date.
"Our platform continues to perform exceptionally well, with 100% uptime for the A$160 million Powerball and several records broken in terms of signups, checkouts and tickets sold per second. This performance is a testament to the work we've done in building a best-in-class lottery platform."
Additionally, the group's Ssoftware-as-a-Sservicee (SaaS) digital lottery platform, Powered by Jumbo (PIJ), reported external revenue growth of 19% and TTV growth of 20%, with underlying EBITDA of A$15.7m, up 8% from A$14.4m, with a margin of 67.7% (69.1%).
Jumbo provides its digital lottery platform as well as class leading lottery management services to charities and worthy causes looking to establish a lottery program or enhance an existing program. Managed Services includes Gatherwell Limited (Gatherwell) and the
Lastly, the group's managed services division – a lottery management service provided to charities – generated A$8m in revenue, $2.7m in EBITDA with a margin of 33.8% and $66.6m in TTV.
The group's operations in this space benefited heavily from the takeover of Canadian firm Stride on 1 June 2022, which reported revenue of A$3.8m, TTV of A$33.7m and EBITDA of $1.6m.
Meanwhile, Jumbo also acquired StarVale on 1 November 2022, which made a two-month contribution with revenues of A$395,000, albeit with EBITDA falling from a negative A$36m in 1H22 to A$42m in 1H23.
Lastly, the group's UK subsidiary Gatherwell encountered more hurdles than its international counterparts, with revenue remainingaming stable at A$2m, with a EBITDA decline of 22% to A$423m (A$545m) but a 2% increase in operating profit to A$1.8m (A$1.7m).
"Stride has made a meaningful contribution to Group earnings and we are pleased to have
completed our acquisition of StarVale in November 2022," Veverka continued.
"We continue to be impressed by the quality and growth potential of these businesses, and the integration process is now well underway. The strength of our balance sheet, strong cash generation profile and debt headroom provide significant flexibility to support further growth."
Looking ahead, Jumbo has reaffirmed its 2023 guidance, projecting group-wide operating costs excluding Lottery Retailing to increase between 16% and 18%, whilst anticipating an underlying BEITDA margin for the full year of between 48% and 50% (FY22: 52.9%).