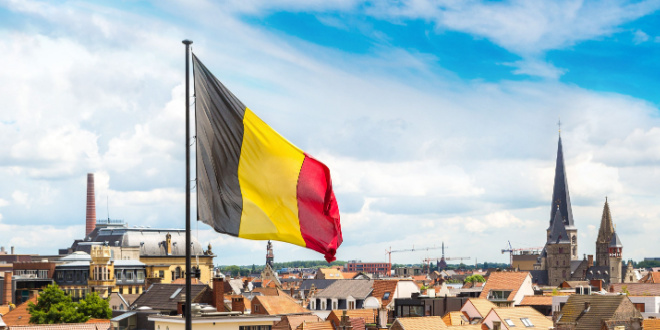 As Belgium prepares to adopt stricter controls on betting and gaming advertising by the close of the year, Agali Clavie, President of the country's Gambling Commission (BGC), has made some critical remarks.
As it stands, a Royal Decree proposed by Justice Minister Vincent Van Quickenborne looks set to clamp down heavily on marketing. 
This includes a ban on ads in print, TV, radio and online media/social media, public posters and personalised digital or post advertising by the end of this year.
Speaking to the Bel RTL morning programme, Clavie stated that there is a 'double standard' in the legislation, which will affect private betting and gaming operators but not the National Lottery.
"We cannot say: if it is the State which organises the game, it is not pathological," she said. "The question is not who organises the game but what the game is.
"It is understandable that some games are less dangerous than others, but this is not necessarily the case with all National Lottery products."
However, Clavie's comments may be shared to some extent by Finance Minister Vincent Van Peteghem, who decreed prior to the World Cup that the Lottery should not advertise any sports betting products via television, radio or in written articles during the tournament.
The second phase of Van Quickenborne's reform will see the phase out of marketing in sports, such as betting sponsorship of football teams and in-stadia advertising, by the end of 2024.
Van Quickenborne has asserted that his proposals have broad political support from all seven parties in the current Belgian coalition government.
This has not stopped other stakeholders from criticising the Royal Decree, including Kindred Belgium General Manager Dennis Mariën and Pro League CEO Lorin Parys, and now Clavie.
Meanwhile, Reformist Movement (MR) leader Senator Georges-Louis Bouchez also voiced a similar view to Clavie last year, arguing that the Lottery should be held to the same standard as betting and gaming, which Van Qucikenborne has called 'the new smoking'.
Clavie also outlined to her worry Bel RTL that an advertising clampdown could benefit black market firms, a view that has been shared with some stakeholders in Britain ahead of its own regulatory changes.
Expressing a similar sentiment to her cross-border counterpart in the Netherlands, the BGC President noted that gambling advertising serves to promote legal, licenced operators, which are subject to regulatory requirements.
"We want the player to remain in the legal gaming circuit," she said. "And if this circuit can no longer advertise, there is a risk that the player will turn to the illegal circuit and there, we cannot carry out real checks and unfortunately, these illegal operators are becoming more and more important on the internet."