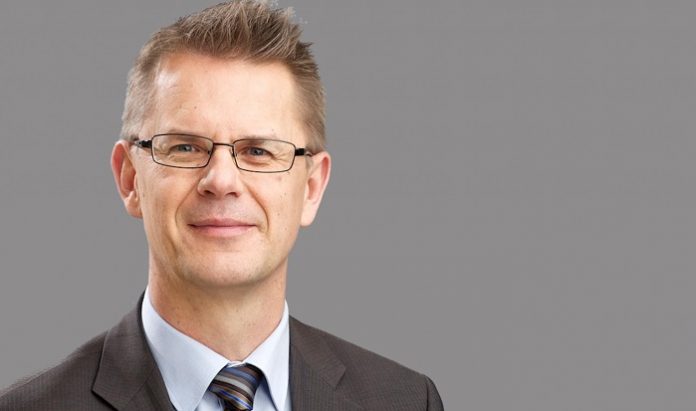 During my one-and-a-half year consulting career, I have mainly worked in lotteries and related matters. I have been surprised that even those who regularly cooperate with lotteries talk about lotteries as if they were somehow a homogenous group of companies. This is by no means the case. Understanding this is important both for the lotteries themselves and for other companies working with lotteries, as I wrote in my previous column.
Most lotteries are members of the World Lottery Association (WLA). In addition, the same companies also belong to similar continental organisations. Here in Europe, that regional organisation is called The European Lotteries (EL).
The WLA is an international, member-based organisation of state-authorised lotteries, sports betting operators, and suppliers to the global lottery industry. The EL is the umbrella organisation of national lotteries operating games of chance for the public benefit. Based on the organisations' definitions, it can be concluded that the common feature for the members is to run lotteries under state licence so that the profits are directed to charitable purposes.
Even a superficial analysis of the member companies reveals that there is no real common factor for the companies. All companies run lottery games from a monopoly basis in their jurisdiction, but even that is not the case. Some of the members of the organisations are gambling companies whose product range does not include lottery games at all.
Another common factor identified in the definitions is revenue-sharing for public benefit. This is true in principle, but similarly, for example, other gambling companies operating under a state license can declare that they support state-decided targets with their gaming revenues. Only part of the profit of companies belonging to lottery organisations goes entirely for public benefit. In practice, therefore, it is not a common factor for member companies either.
EL has sought to promote the advocacy of its member companies towards the EU. This has, in principle, been an important area of activity, although around 30% of the organisation's members are not located in EU countries.
What has the EL sought to promote towards the EU? In practice, the activity has been mainly the monitoring of EU legislation and the European Court of Justice decisions. The actual advocacy work has been difficult to do because the members of EL do not have a common will on things.
EL lotteries are so different, and lottery/gambling laws vary so much from country to country that the target states of lotteries differ too much. It would be possible to find different subgroups within the EL that could have a common will to regulate at the European level, but as a whole, such a will certainly cannot be achieved.
WLA has not even sought to influence social issues. The role of that organisation is mainly to gather information, commission research, and organise seminars. These are, of course, important things for member companies, but those tasks could very well be done by someone else. WLA seminars, especially the biennial congress, are excellent networking venues for lottery directors and technology companies working with lotteries. These events strengthen the cohesion of the "lottery family," but they do little to benefit the overall operation.
The problem with lotteries has been the desire to stay separate from other gambling operators. Lottery operations have been preferred to betting and especially casino games. From the point of view of gambling problems, this has certainly been justified. On the other hand, the majority of EL's member companies now have sports betting operations. On top of all that, about 20% of EL companies run casino games. So there is no reason to say that lotteries are better than other gambling companies. Some of the lotteries are among the most responsible gambling companies globally but by no means all.
How, then, should lottery organisations be developed? The answer to the question depends on what the action is intended to achieve. Organisations may continue to exchange information and hold seminars within the framework of competition law. However, it is unnecessary to expect any significant improvement in companies' social and economic situation from such activities. Each company must be able to take care of advocacy work in its own country. However, such activities will not meet the biggest challenge in the gambling industry, which is to enhance the industry's reputation.
If the lottery industry wants to make a difference, it has two options. Within the industry, it is divided into smaller homogeneous groups that can then pursue common goals. Such groups are more influential than individual companies, but are they strong enough actually to influence issues at the continental level?
Another option is cooperation between gambling organisations. I think it is possible that, by working together, lotteries and casino companies could improve the operation and reputation of the entire gambling industry. The aim of cooperation could be, for example, clear definitions of legal and illegal gambling activities. This could help improve the reputation of legal gambling, which would boost the operations of member companies.
Jari Vähänen
Jari has enjoyed a long and successful career in the gambling sector, having cut his teeth in the horse racing and betting business. He has spent the biggest part of that time with Veikkaus, the Finnish national lottery and gambling operator, where he was responsible for horse and sports betting business. While there he started digital sale channels, introduced the first customer-based strategy and took care of international relationships and businesses. Having resigned from the lottery in spring 2020, he established The Finnish Gambling Consultants Ltd and is now helping lotteries and other gambling operators and suppliers to further develop their businesses.