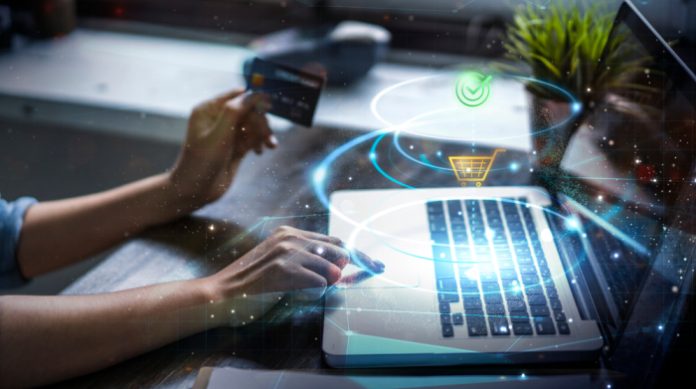 Customers on iLottery platforms are increasingly adopting alternative payment methods as opposed to traditional transactions, according to a recent white paper from Paysafe.
The payments platform has conducted an analysis of the pan-European lottery sector and customer behaviour trends within it, as the sector continues to expand services for a new generation of consumers.
New payment options have proliferated the e-commerce space, and Paysafe maintains that this trend is also being witnessed in the lottery sector.
To meet demand, lottery operators should ensure they offer alternative methods, such as cryptocurrency, online cash, digital wallets – such as Skrill and Neteller – and mobile wallets such as Apple Pay and Google Pay.
"The ways players pay is changing," Paysafe's white paper outlined. "While debit cards and credit cards often dominate online payments, there has been a significant rise in the number of consumers using alternative payment methods (APMs) such as digital and mobile wallets and online cash."
Operators should ensure they offer a 'smooth and seamless' online experience in order to seize the opportunities new payment methods provide, Paysafe has argued.
The reason for this is simple – operators need to reach the widest audience possible with their productions, and ensuring a diverse range of payments options is an ideal way to achieve this.
Online cash options can also have an advantage when it comes to meeting the needs of the surisping number of European residents who are underbanked and/or unbanked.
A World Savings and Retail Banking Institute estimate, cited by Paysafe, puts the number of unbanked EU citizens at 13 million, around 4% of the total population.
Additionally, online cash has security benefits that may be of appeal to some customers. Paysfe explained: "In a world where cyber-attacks are at an all-time high, and online consumers continue to have their identities stolen and their bank accounts emptied, cash is a safe and secure method of payment that is out of reach for cybercriminals.
"It's also important to remember that for some, there is still a stigma around playing online lottery and instant win games but doing so with cash provides the anonymity they are looking for as online cash payments do not show up on a bank statement. For others, it allows them to better control their spending online, especially when it comes to lottery draws and games.
"It's also worth noting that plenty of players still purchase tickets at retail venues with cash,
so it's important that operators bridge the gap to their iLottery offering and allow these players to purchase tickets online with cash also."
According to the payments platform's data, 30% of people who used eCash in the previous 12 months said it was their preferred way of gaming online. Users are primarily male – accounting for 86.5% of Paysafecard users, with 13.5% being female.
The firm has also found that younger people are the main users. 18-25 year olds make up 31% of users, followed by 26-25 year-olds (22.1%, 36-45 year-olds (18.4%), 46-55 year-olds (9.7%) and over 55s (4.65)
Paysafe stated: "This makes online cash a vital payment method for iLottery operators looking to engage the lucrative but hard-to-reach Millennial and Generation Z demographics, as well as the next generation of lottery players coming through."
Concluding its analysis, Paysafe's white paper outlined five key benefits European lottery operators should look at when evaluating their online payments offerings.
These are the ability to reach a wider audience of cash players, draw retail customers to online and engage them with web-only products and games, allow customers to pay quickly, simply and safely, eliminate the risk of chargebacks and avoid cannibalization of existing payment methods.