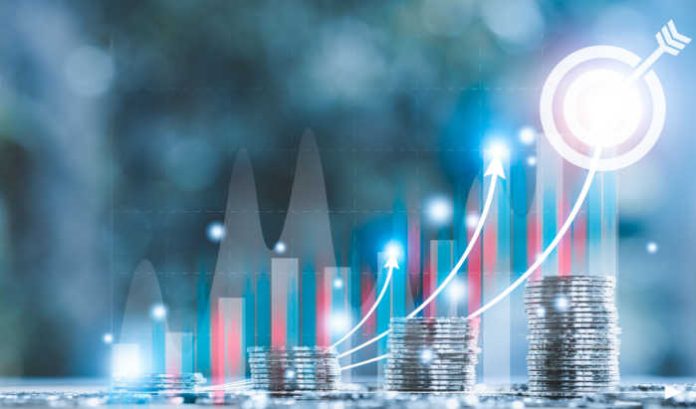 Lottery solutions supplier Pollard Banknote has highlighted two broken records in 2022, publishing its financial results covering the full year and final quarter. 
Full year revenue stood at $482.3 million, up 5.1% from 2021 ($457.8m), whilst fourth quarter revenue was marked at $126.9m, a 8.9% increase on the year prior ($115.6m) – both record figures for the company.
Meanwhile, combined sales for 2022 were up 13.9% year-on-year to $144.6m ($127m) and 7.7% in the fourth quarter to $537.4m ($499.2m), including the group's shares in NPi joint venture sales.
On the other hand, net income and adjusted EBITDA took a slight hit during in 2022, the former declining from $19.7m in 2021 to $19.3m in 2022, and the latter declining by 4.2% to
$80.5m ($84m).
The fourth quarter did pose somewhat of a bounceback to this, however, with income from operations rising 50% to $9.4m ($4.7m) year-on-year from Q4 2021, and adjusted EBITDA increasing 16.5% to $22.4m ($18.7m).
Group CEO, John Pollard, said: "Our 2022 financial results reflect very strong sales and profits in almost all of our product offerings, particularly charitable gaming, eGaming systems and iLottery.
"However, this was offset by major challenges in our instant ticket business. Nevertheless, we still achieved record sales and strong income from operations, and Adjusted EBITDA was only moderately reduced from 2021.
"Our 2022 combined sales exceeded $537 million, a strong reflection of both the breadth of our product and solution offerings as well as their demand. Underlying all of these successes is our vision of continuing to help our lottery and charitable gaming partners grow and generate funds for good causes."
Consumer demand was cited as a key reason for Pollard's revenue growth in 2022, particularly charitable gaming, which demonstrated 'exceptional demand' for paper products such as pull-tabs and bingo paper.
Increased demand helped the firm exceed its pre-pandemic revenue, and the firm's CEO stated that inflammatory cost increases across its marketing output were well absorbed by higher selling prices in the market.
ILottery sales proved to be a major product revenue driver fo the firm, reaching 'recrod levels' due to organic growth in Virginia and Alberta jackpot runs in the draw-based Powerball and Mega Millions games.
However, Pollard did note 'unprecedented challenges' for the firm's instant ticket business due to the aforementioned inflammatory cost increases across raw materials, paper, ink, packaging and freight.
"These cost increases began at the start of the year with further additional increases introduced throughout 2022," the CEO continued.
"Significant double-digit cost increases on many items in the 30-50% range occurred across our industry due in part to unprecedented demand for these inputs which also feed other industries such as consumer retail goods packaging.
"Our instant ticket customer contracts are primarily long term with fixed pricing. As such, in the short term we were unable to pass on these significant cost increases and our instant ticket margins underwent a very negative reduction.
"These input cost increases were introduced throughout the year, resulting in the negative impact on profits worsening as the year progressed."
In response to these price increases, the firm has adopted a strategy of repricing customer contracts with selling prices reflective of the new cost structure with every rebid or new RFP opportunity.
Luckily for the firm, lotteries and the market as a whole proved receptive and accepting of these increased prices, which Pollars stated was indicative of a recognition of 'the squeeze all instant tickets suppliers are currently faced with'.
"As we look into 2023 we do not see any additional large increases in the costs of our inputs, nor have we seen any indications that costs are set to come down or return to pre-2022 levels," he said. "We are hopeful that this might ultimately be the case, as demand in other parts of the economy perhaps slows in 2023."
He concluded: "While 2022 saw significant headwinds impact our instant ticket business, the strong results of our other lines of business helped mitigate the negative pressure on our instant ticket margins and underlines the success of our strategy of expanding our product portfolio to address all needs of our lottery and charitable gaming customers.
"Overall demand for all our products and solutions remained at or near record levels and we anticipate this to continue."